Tip: How to Create a QR Code for a Landing Page
The Google Chrome browser enables you to create a QR code from any web page. You can use this QR code to give people an easy way to access your website or a landing page from their smartphone. Some possible ways to use the QR code are to:
Create a flyer, handout, or ad for your school so prospects can go right to a sign-up form.
Post a page at the front desk so a visiting athlete can fill out a drop-in form.
Provide birthday party participants a quick way to fill out a form and sign a waiver.
Share a Landing Page on social media (such as Instagram, Facebook, etc.).
Add your website or a Landing Page to business cards.
To download a QR code image:
1. Open a new tab or window in Chrome and navigate to the page you want to create the QR code for.
(For example, if you want to create a QR code to a landing page, you can create it from the preview: In the left panel, click Marketing Tools, and then click Landing Pages. Find the landing page you want to use, and click the Preview icon on the right side.)

2. Right-click on the web page (any blank spot will do), and click Create QR Code for This Page.

3. Click the Download button. Chrome saves the image on your computer.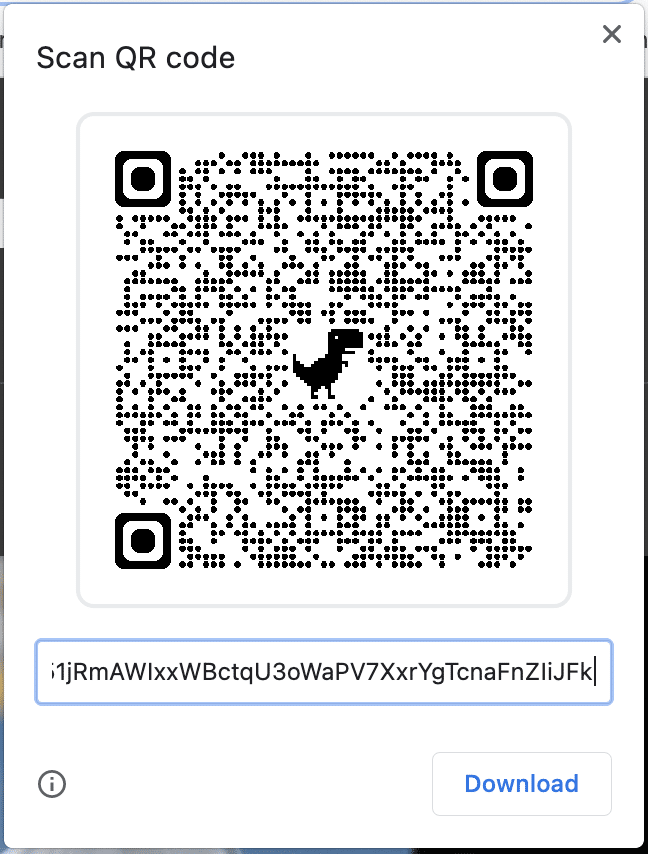 Tip: If you prefer to use a browser other than Chrome, or you prefer more options to create your QR code, go to Google and search "QR code generator". Many free options are available.
For example, QR Code Monkey is a free generator with several options to customize the QR code it generates. You can add colors, insert your school logo into the QR code, and customize the dots and boxes in the corners.
To print out the the QR Code:
After you download the QR code image, you can then print it. For example, you could use Microsoft Word to create a flyer or informational paper to keep at the front desk.
1. Open Word (or another word processor or graphics program) and create a new document.
2. Type any information you wish to include on the flyer or page.
3. Insert the image in the desired location on the page. In Word, you click Insert, click Pictures, and then click Picture from File.
4. Select the image file for the QR code (most likely, it will be in your Downloads folder) and click the Insert button.
5. Adjust the size, alignment (left-aligned or centered, for example), and add any finishing touches.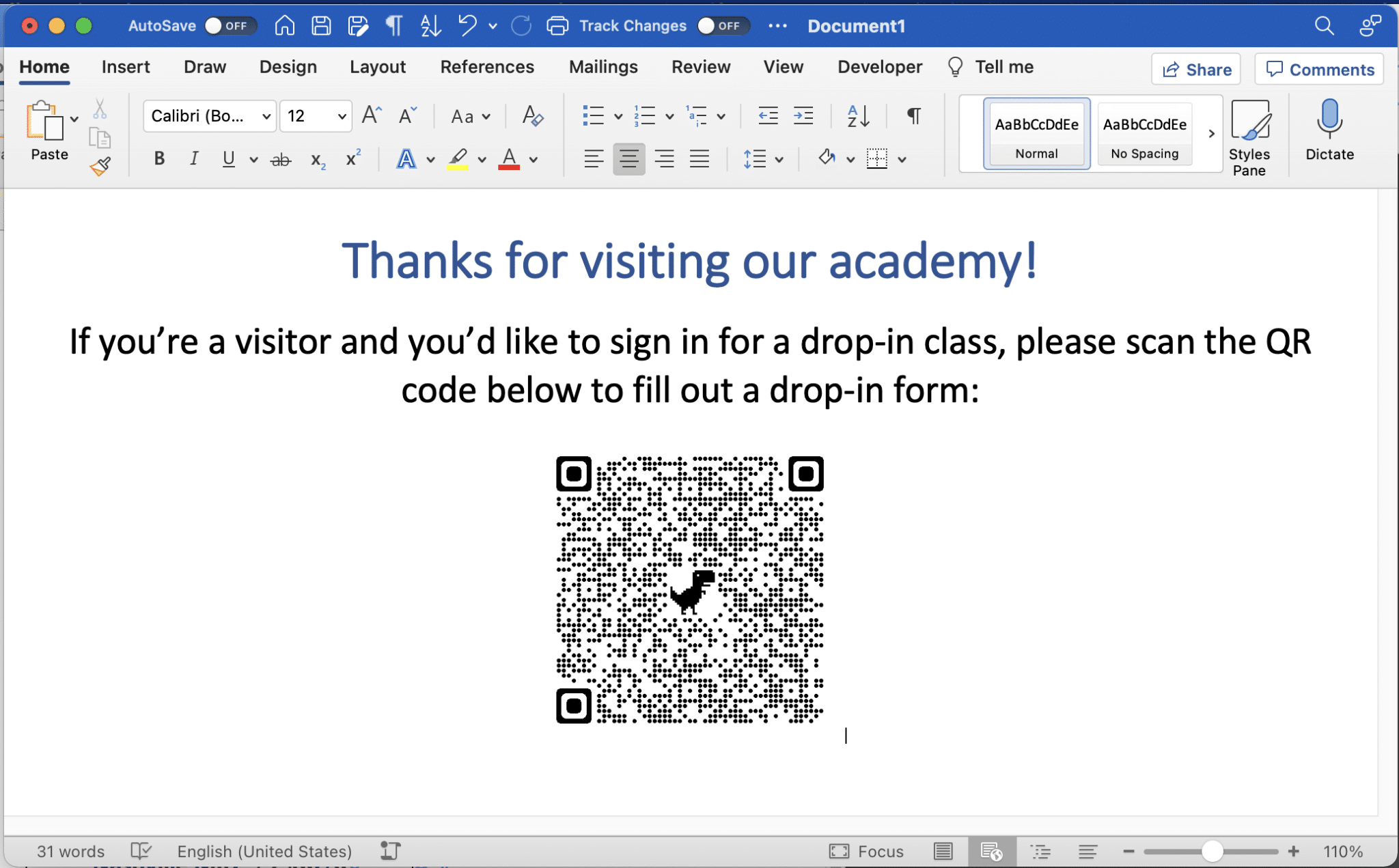 6. Save your Word file.
7. Print your Word document by clicking File and then Print. Click the Print button.
Place the printed page where needed. (For example, at the front desk in a plastic frame, or pinned to a bulletin board.)