How to Use the Student Check-in Screen
The Student Check-In screen allows for your students to have a fun and engaging way to log their own attendances when they arrive for class, so you can focus on teaching. You can use a laptop or a tablet to run the Student Check-In screen. Tablets are especially simple for your students to use, and you can find stands to hold the tablet near the entrance to the training areas so students can easily check in as they head into class. (Keep in mind that your tablet will need to be fairly recent and able to receive updates to the browser.)
Watch the video about the Student Check-In Screen.
First Steps
Before you can take attendance, you need to create programs and add ranks and belt graphics. You also need to add new students (make sure you attach at least one program to the new student). Kicksite recommends creating an employee account specifically for attendance; this is to ensure that if a student accidentally backs out of the Student Check-In screen, they will not be able to view or change any information within your Kicksite account. Another way to ensure safety is to create a shortcut to the Student Check-In screen.
To access the Student Check-In screen:
1. From the left panel, click Attendance, and then click Check-in Screen. From within Kicksite, hover over the Attendance tab and click Student Check-in Screen.
2. The system will require you to log in (this is the opportunity to log in using an employee account specifically created for attendance).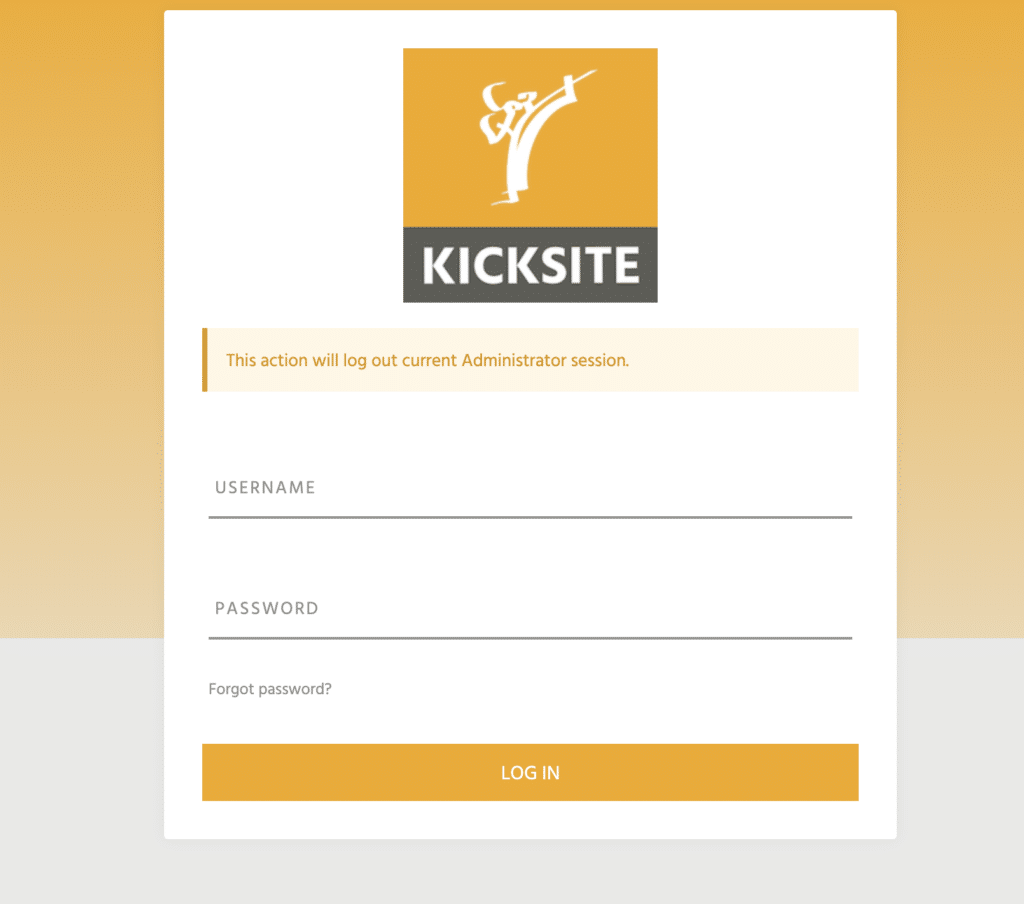 ​
3. Your students can begin checking themselves in before class with their Kicksite ID number.
4. Students will type in their ID and tap or click Go.
If the student is only in one program, the system will log the attendance immediately.
If the student has multiple programs attached, the system will display those programs and the student must select the appropriate one.
5. When the student hits Go, their attendance is logged and their name pops up at the top of the attendance list.
Students can see their current rank and, if applicable, classes and days at rank.
Students can see the time they checked in.
If you are using the Attendance Awards feature, students can see the current award for a particular program (if they have earned an award).
What's Next?
If you have a class or students that you want to check in manually (rather than having them use the Student Check-In screen), you can use the Mass Check-In screen. Consider setting up Attendance Details and enabling Attendance Awards.
If you need to review past attendances, pull the Attendance Log.