The Student Check-in Screen allows for your students to have a fun and engaging way to log their own attendances when they arrive for class, so you can focus on teaching.
To access the Student Check-in screen:
There are two ways to access the screen:
 From the dashboard, click Attendance, then click Check-in Screen from the quick links or, from within Kicksite, hover over the Attendance tab and click on Student Check-in Screen.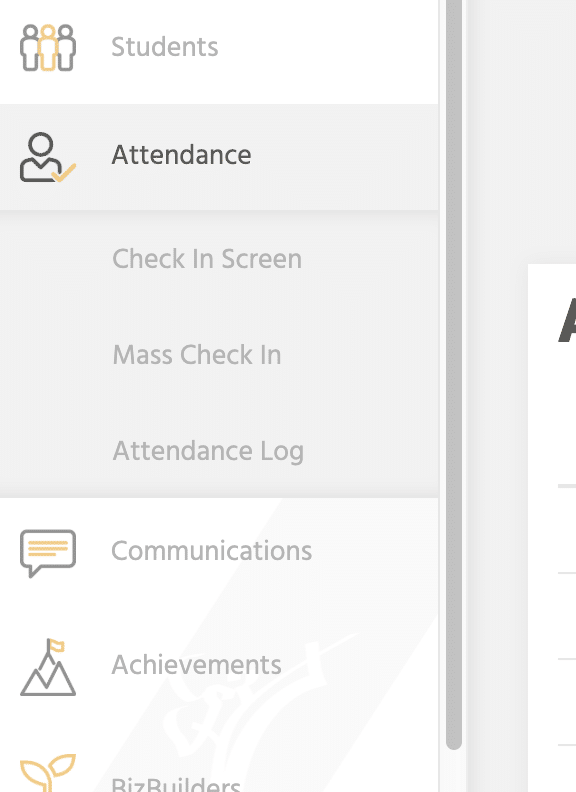 2. From there, the system will redirect you and have you sign back in (this is the opportunity to log in using an account specifically created for attendance).
*Best practice, create an employee account named Attendance so that when you log in to the Student Check-In Screen, so a student won't accidentally back into your admin account.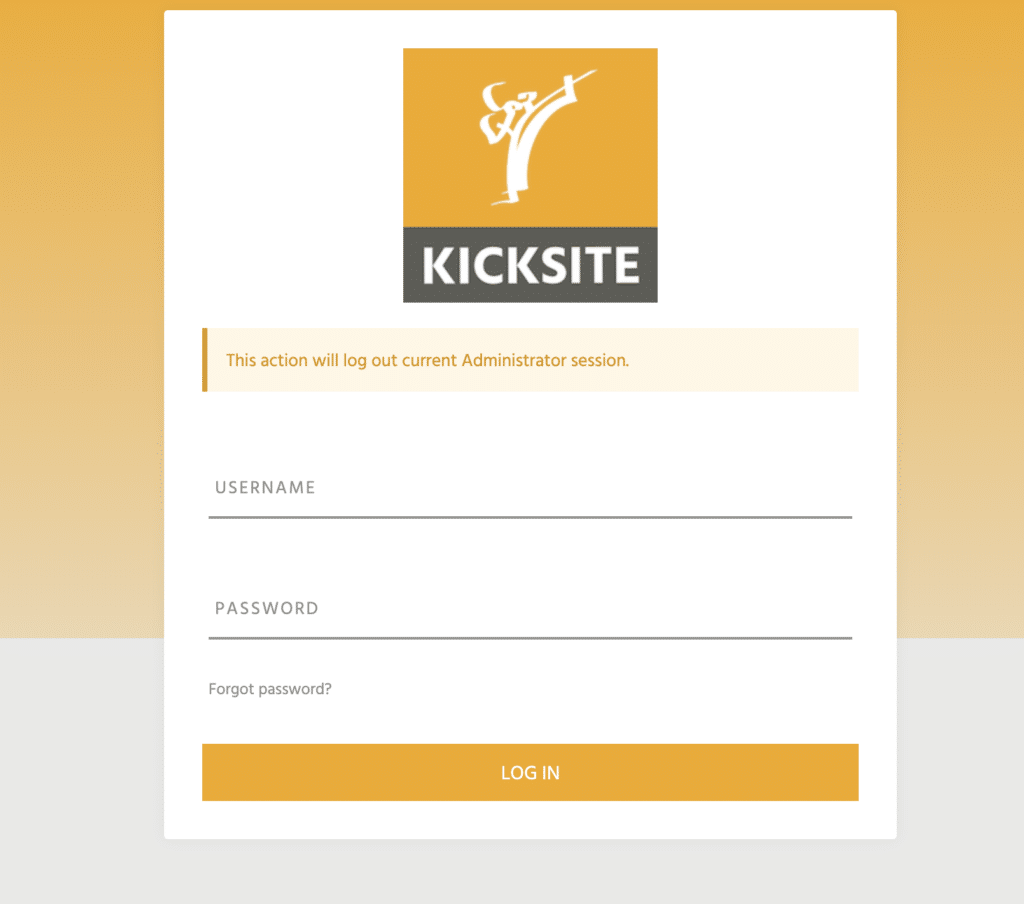 ​
3. Your students can begin checking themselves in before class with their Kicksite ID number. This can be done on a tablet or desktop.
4. Students will type in their ID and hit Go.
*Note*
If the student is only in one program, the system will log their attendance immediately.
If they are in multiple programs, the system will display each program and the student will select the appropriate one.
5. Once the student hits Go, they can see their attendance being logged as their name pops up at the top of the attendance list.
They will also be able to see their current rank (with graphics, if applicable), classes and days at that rank, and the time that they checked in.
If they have won an  Attendance Award for a particular program, they will see the medal icon beside their name.