This page allows you to adjust your Kicksite plan as well as see your Kicksite payment history and update your card on file.
Click below to watch the video or scroll down for instructions.
To access Kicksite Account Billing information:
From the dashboard, click your username, and then click Account Billing.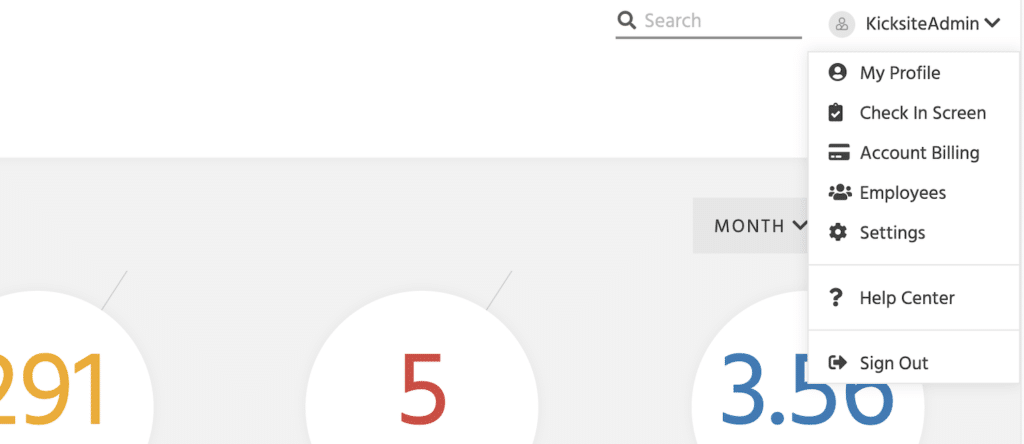 If you are in another part of Kicksite, hover over Settings and click on Account Billing at the bottom of the menu.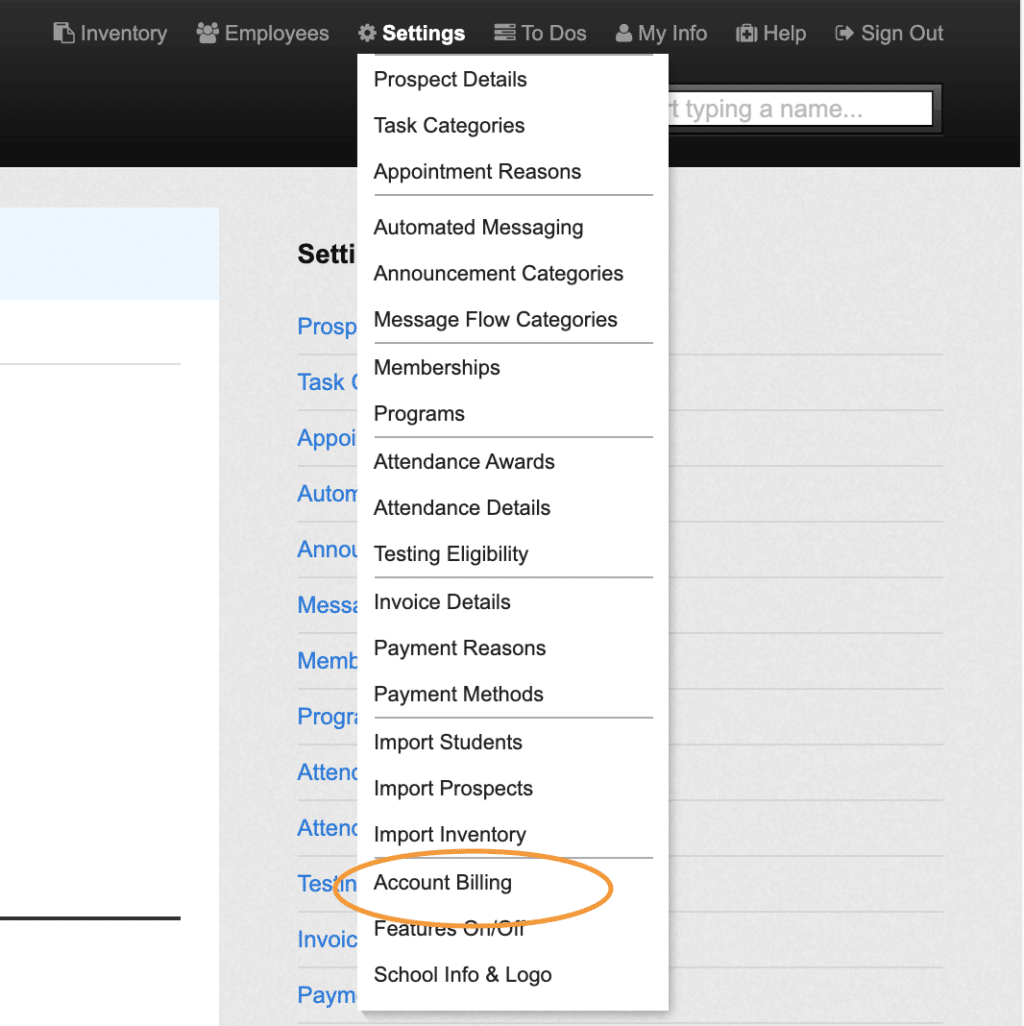 ​
Plan Information
This explains your current Kicksite plan. The system will remind you to upgrade if you exceed your current plan. However, if you wish to downgrade your plan, you will have to do this manually.
The Kicksite plans are based on the active plus frozen students in your system and are as follows:
Starter Plan: 0-50 students $49/month
Plus Plan: 51-100 students $99/month
Premium: 101+ students $149/month

Billing Information
If you upgrade or downgrade you will be charged the rate for your new plan starting on your next billing cycle.
Once you have added enough students into Kicksite to reach the next level, the system will prompt you to upgrade your plan.
You can view or update the card you have on file on the Account Billing page.