How to Register for Classes on the Member Portal
One of the new and exciting features of the updated Member Portal is the ability to register for classes. The school's admin or employee can add the class schedule for the school's programs, and then students can log into their Member Portal and select which classes they wish to attend. Read on for the details!
How to register for classes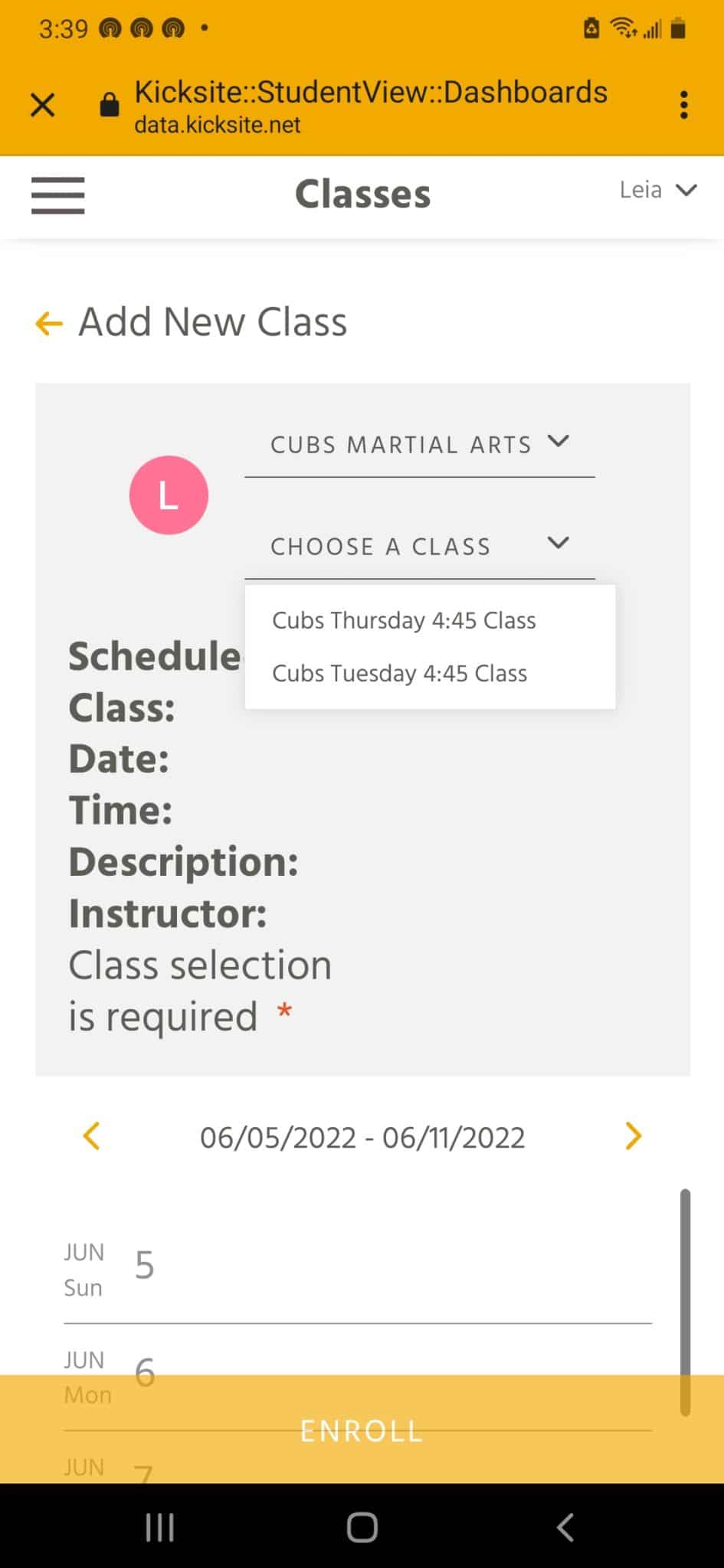 1. After you log in, click Classes on the left panel (if you're on a computer) or tap the hamburger menu in the upper-left corner (if you're on a tablet or smartphone) and then tap Classes.
2. If you've already registered for one or more classes, you see the list of upcoming classes. To register for a class, click or tap Add New+.
3. If you have more than one program attached to your student profile, you can select the correct program from the top (Choose a Program) drop-down list.
4. Select the desired class from the Choose a Class drop-down list.
5, Use the < and > arrows to scroll to different weeks if needed. Click or tap the class you wish to register for, and then click or tap Enroll.
You see the class you just selected in your list of Current Classes. If you'd like to add more classes, repeat the above steps.