Forgot Student Username or Password
If a student forgets their password, they can click the Forgot Password link to reset their password. Click the following link to watch the video showing how to reset your password.
If a student forgets their username (which is required to receive the email to reset a password), the school administrator or employee can assist as follows:
1. Type the student's name in the Search field in the upper-right corner, and then click the correct name in the search results.
2. On the Student Profile, expand the User Account panel. The username will be displayed at the top.
The username will not be their email address unless the student changed it.
Please note that usernames are case-sensitive, so they must be typed exactly as they appear in the system.
A best practice is to double-check that there isn't a space added after the username.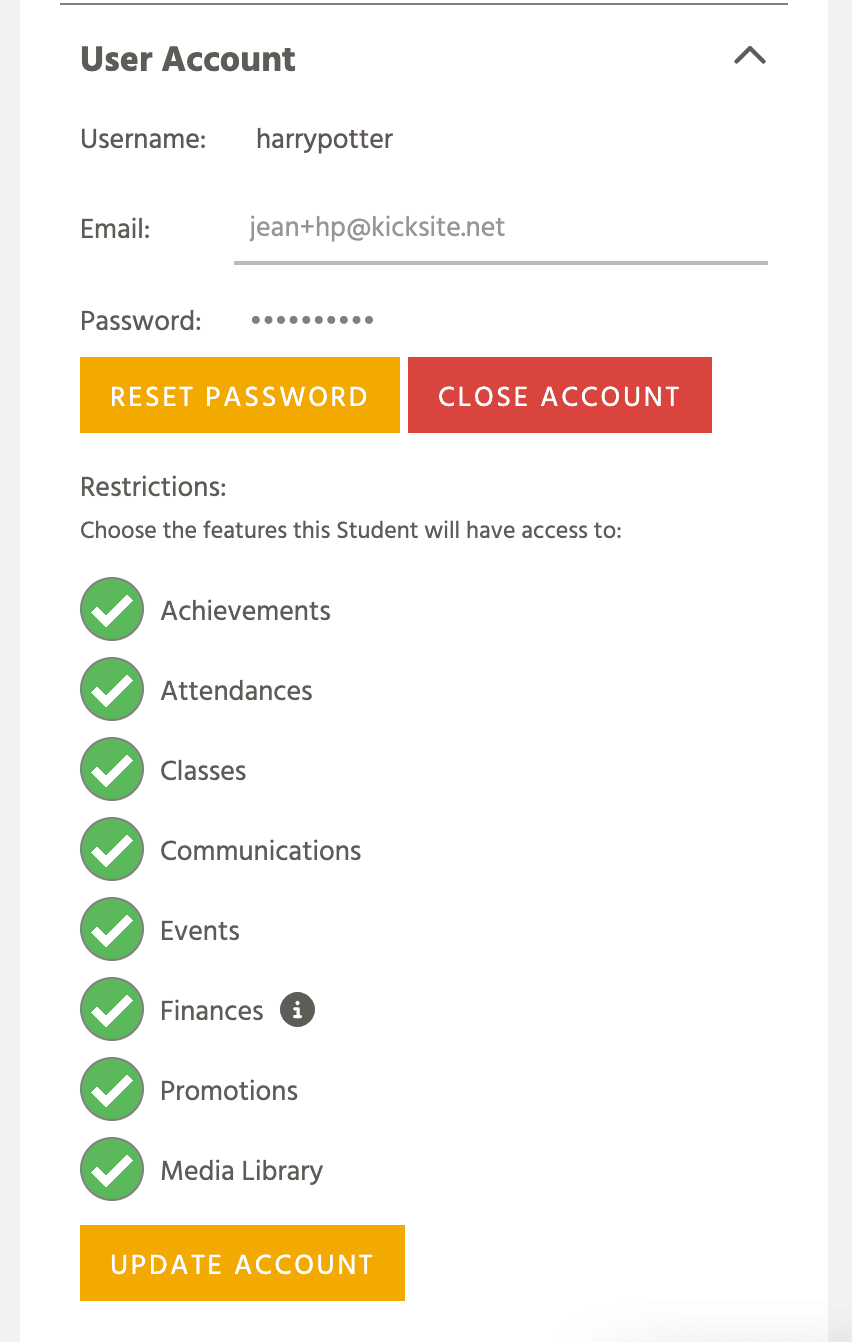 3. If the student needs their password reset, click the Reset Password button.
4. Click the Send Email button to send an email to the student so they can create a new password.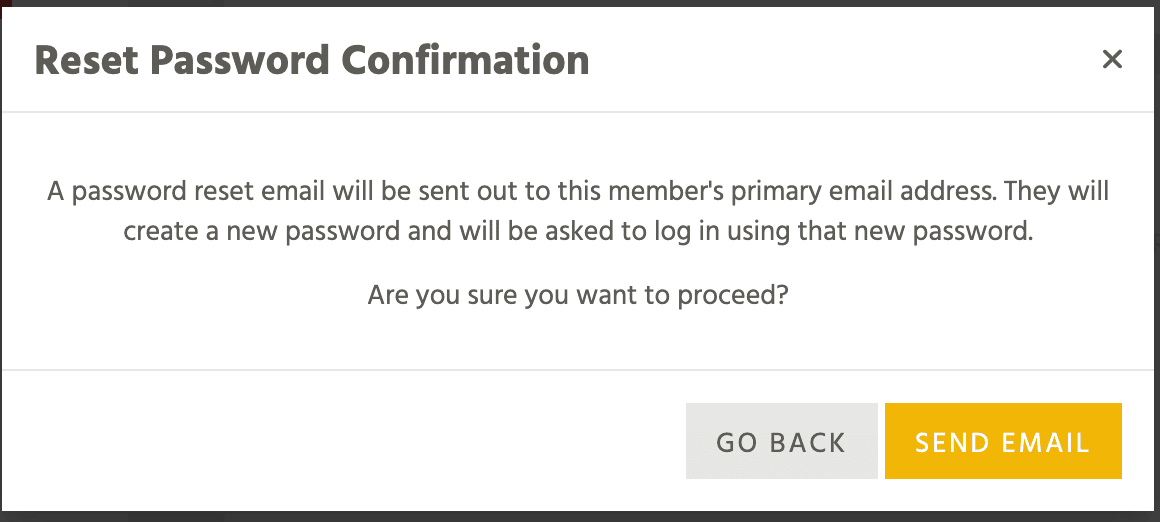 Note: If the button at the bottom of the User Account panel shows as Create Account, the student does NOT have a user account. Click the Create Account button to create an account and send the student an email so they can log into their member portal.
​