To create a new employee:
From the dashboard, click your username, and then scroll down to Employees.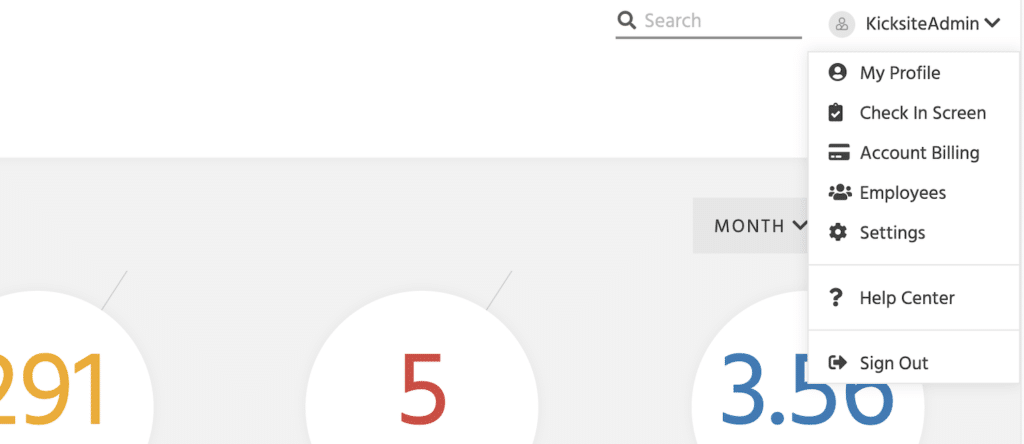 If you are in another part of Kicksite:
Click on the Employees tab at the top right-hand corner.
​
2. Click "Add new employee" at the top right.
​
3. Fill in the employee's first and last name.
Middle name is not required.
​4. Click "Add Contact Information" to add an email address, which is required to create a username and password. All other fields are optional.
5. After filling out the form, click "Save Employee."
​
To set employee access:
1. Once you have saved all of the information above, it will take you to a new page that looks like this:
​
2. By default, all checkboxes are selected. To remove access to features, deselect the desired checkboxes.
3. Click "Save Features and Permissions" to save all changes.
To invite your employee for a user account:
1. Once you have selected what you would like your employee to have access to, you can invite them to create their username and password.
2. Click "Invite Employee." The employee will receive an email with a link to set up their account.
​
If needed, you can send the invitation again by clicking "send again."