How to Contact a Prospect from a Mobile Phone
From the new Prospects page, you can easily call, email, or text a prospect with a tap.
To contact a prospect on your mobile device:
Open up a web browser on your phone and log into your Kicksite account.
Tap the Prospects icon (the magnifying glass) and then tap Active.
Scroll to the prospect you wish to contact.
Tap the icon at the bottom of the prospect card to contact that person. As long as the prospect has a valid phone number, you can call or text by tapping the phone or text icon. You can email by tapping the email icon.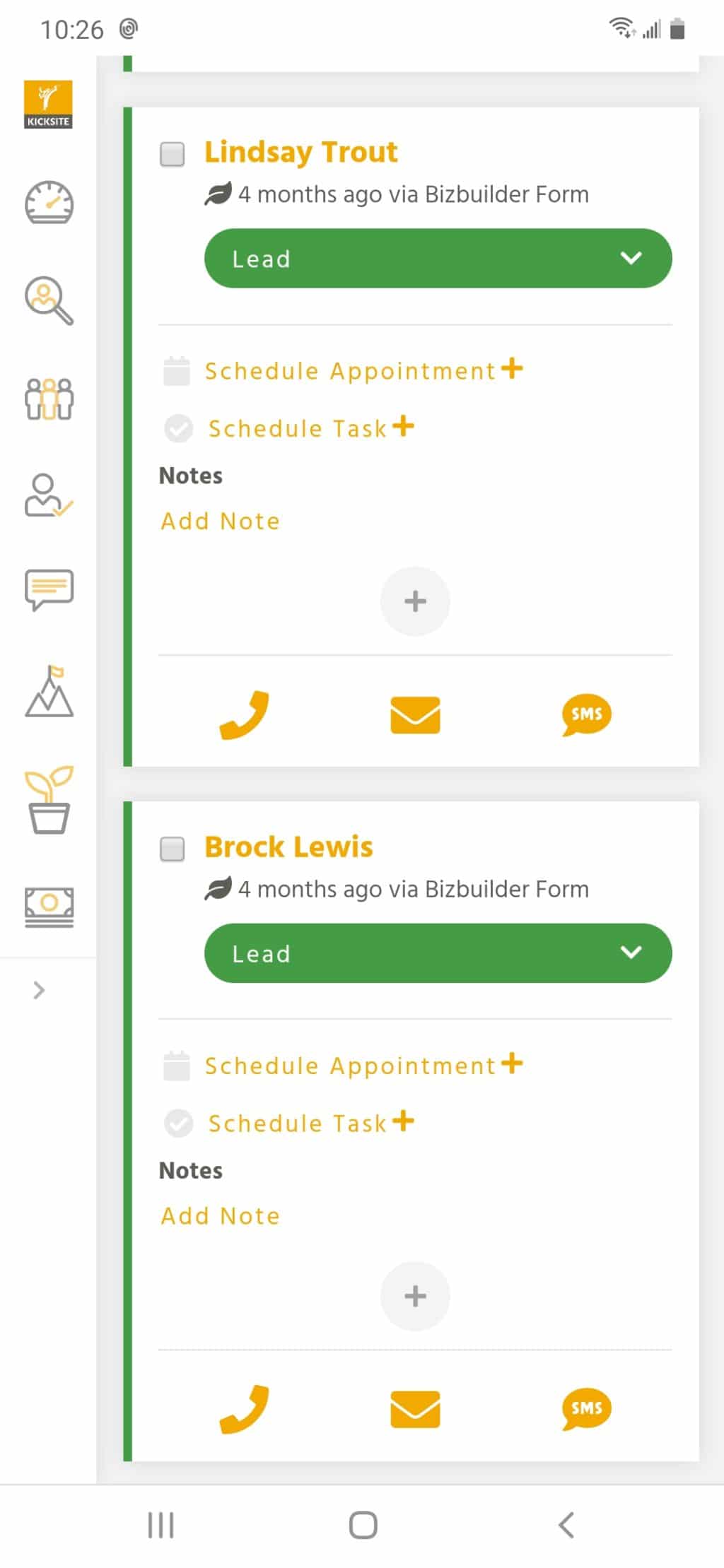 Note: If you are using a tablet, laptop, or desktop computer, you won't be able to call or text by clicking the phone icon or text icon. You can, however, see the phone number by hovering over the phone or text icons. Clicking the email icon will open your default email program with the prospect's email address in the To field.