The dashboard is the first feature you see when logging onto your martial arts Kicksite software. Here you will find everything, including your absent students, birthdays, expiring memberships, employee invoices, and more all wrapped up into one customizable page. Our members prefer our dashboard over other martial arts management software for the simple fact that it is just that – simple.
Why Users Love The Kicksite Dashboard:
Self-explanatory
Easy to navigate
User friendly
Clean
Simple
Customizable
The Possibilities Are Endless
What do YOU want to see? It's under your control. With Kicksite, you have complete administrator capabilities and views. You can customize your dashboard based on what's important to you. Do you prefer to use the dashboard primarily for a quick view on which students are absent? You can mark the feature as your primary view and hide the rest. Do you want to see which students have an upcoming rank promotion? Students are organized easily by rank, or however you'd like. Your capabilities with Kicksite are right at your fingertips with our simple navigation. When you are also on the run but need to check to see if you have any new prospects from your website, you can easily check your Kicksite dashboard to see an overview of new prospects and you can quickly communicate with the Dashboard's quick actions (email, call or text)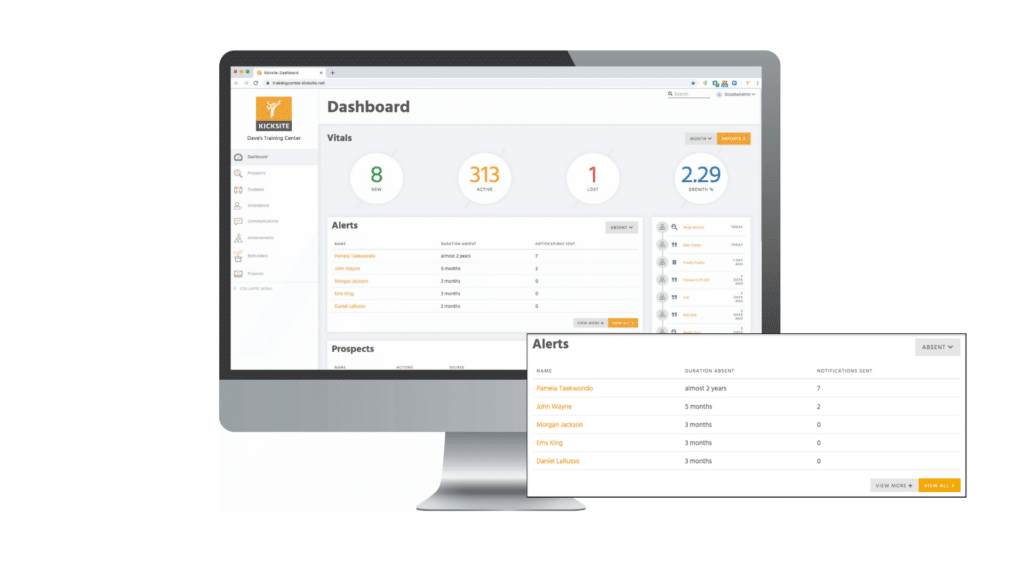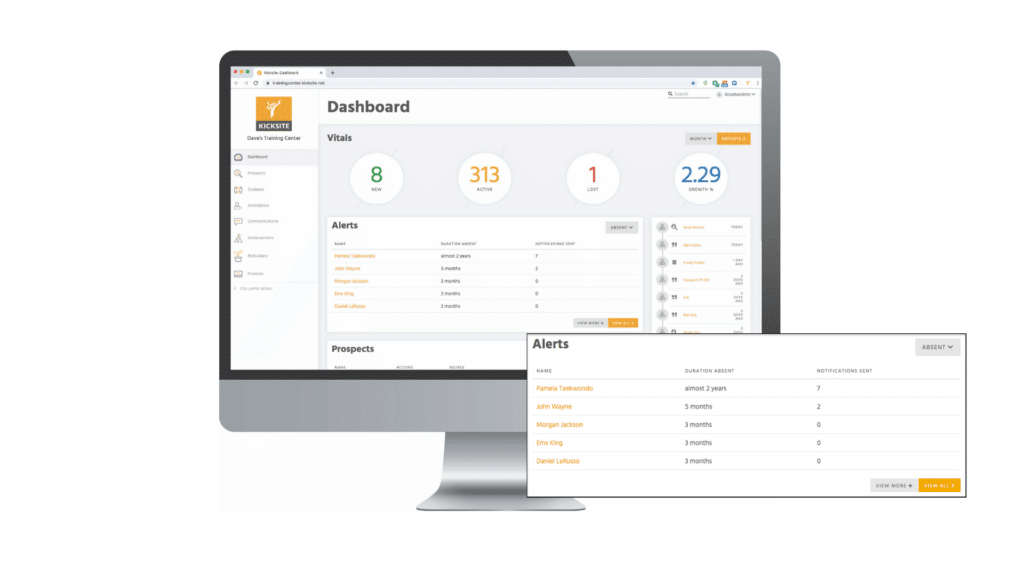 Report Capabilities
Another benefit to the Kicksite dashboard is it's report capabilities. If you prefer hard copies of all your information, you can export any information from the dashboard onto an excel spreadsheet. Reports are also made easy with simple data. Keeping track of your martial arts students is the main goal, and dashboard capabilities are available for every individual's needs.
Studio Progress
Keep track of your studio's progress. The dashboard also offers vital metrics such as how many students are new, active, or leaving. You can also monitor your growth or loss rate for your martial arts studio. You can change your vitals based on the time frame you want to analyze. Easily switch from day, to week, to month to year to see how you can increase your growth rate percentage. This allows you to quickly see how you are doing as a business. You have the capability to see who each student is in each category and create reports from there as well.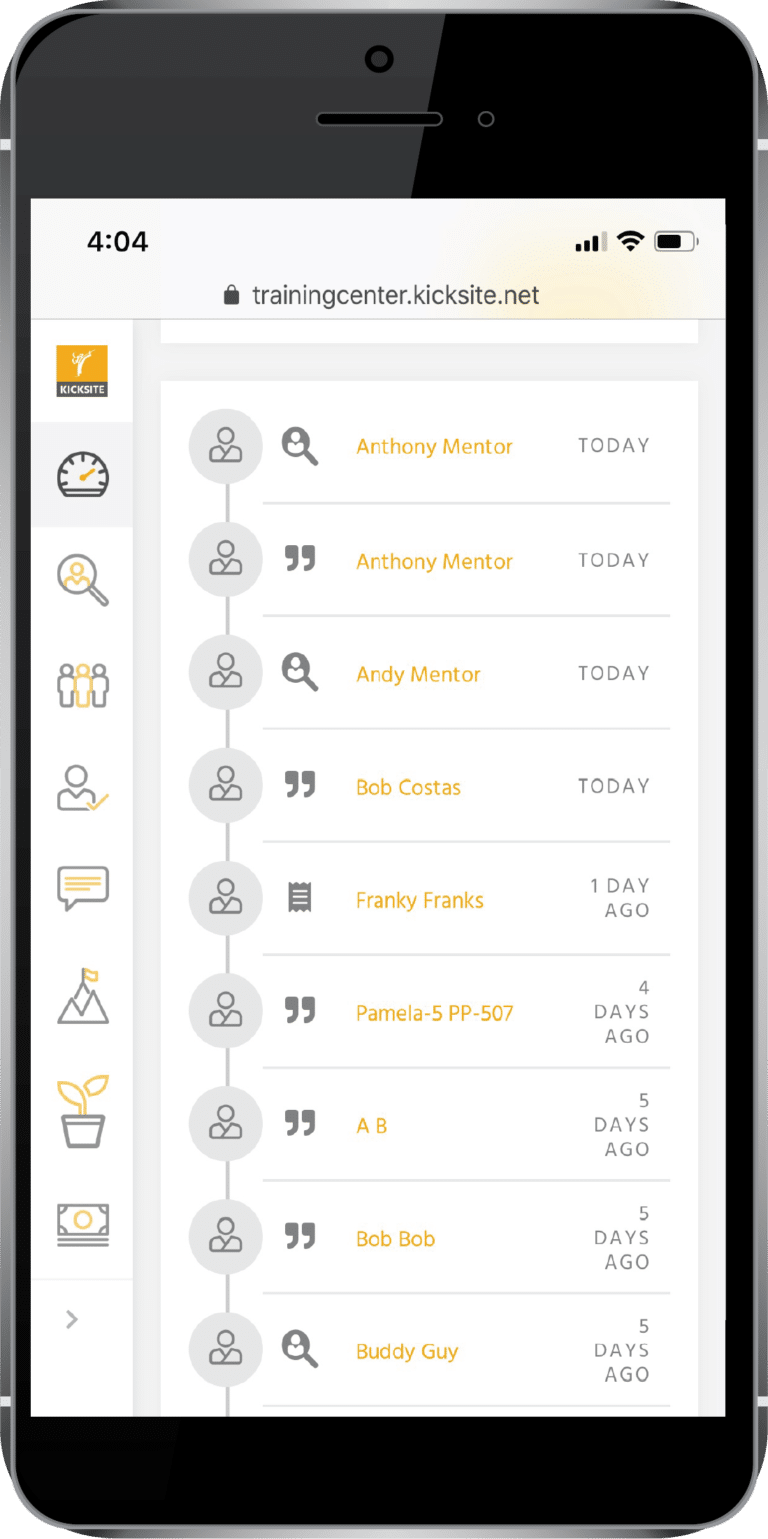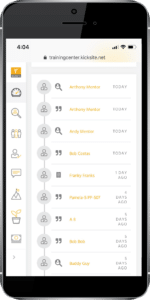 Monitor Activity
In addition to monitoring your students, you are also able to monitor what's going on at your school even when you are away. As an administrator, you are able to see your employee activity, when prospects come in and when students are converted. Do you want to know which student has paid you? Do you want to know how many invoices you have this month? Done.
To conclude, running a business is tough but managing your business doesn't have to be. That's where the Kicksite dashboard comes in for 24/7 organization.