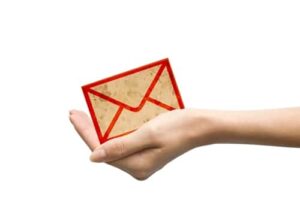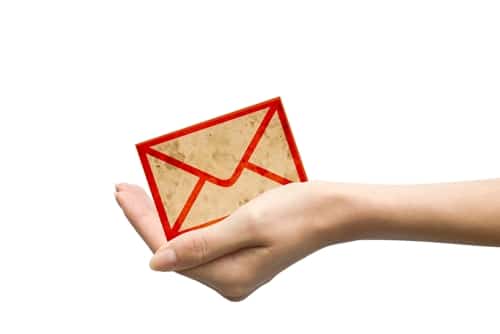 Many martial arts school owners have the challenge of marketing their businesses, along with keeping operations running seamlessly. While they have a lot on their plates, it's important to understand the techniques that will be most effective in getting more students through the door and retaining current customers. Social media marketing has become so popular in recent years, but is it really the answer when it comes to taking marketing efforts to the next level?
A recent study conducted by management consulting firm McKinsey & Company says no. In fact, the research revealed that email is nearly 40 times more effective than Facebook and Twitter combined. Furthermore, the rate at which emails lead to purchases is three times higher than social media. Martial arts school owners must not forget about the power of email when constructing their marketing strategies.
Leverage email to the school's benefit
While email has been around for a long time, it is a still a great way for martial arts school owners to communicate with past and current students. However, it is important that they understand the changing atmosphere of the marketing landscape. Being able to adapt to the times and alter emails to meet consumer needs, martial arts school owners can maximize the potential of their online campaigns. Below is a list of new tricks that should be used to improve email marketing:
Send out personal messages: It's more critical than ever for martial arts school to collect information about their customers to get a better understanding of what makes them tick. By taking the time to use this data in email marketing messages, it's possible to strengthen relationships with students. Today's consumers expect personalized emails from businesses, and they grow to appreciate the companies that meet their needs.
Optimize messages for mobile users: It has been well documented that smartphones and tablets have taken over for computers as the platform of choice for reading emails. Owners of martial arts schools have to take this into account when they are creating their email marketing strategies. According to a Forbes article, campaigns that aren't designed for mobile devices simply aren't going to perform well. Citing ReturnPath's "Email in Motion" infographic, the source reported that more than 3 in 5 Americans would delete an email that's not optimized for their devices.
Create engaging messages: It's not enough to just send out personalized, mobile-optimized emails. These messages also have to be interesting for readers. Martial arts school owners should take this to heart when drafting emails. A good way to be engaging is to include videos or photos of students interacting in a Karate, Brazilian Jiu Jitsu or Karate class. Integrating media into email campaigns can demonstrate a little bit of the school's personality, and this may get current and former customers excited about taking martial arts classes once again.
Don't forget about social media
The advantages of email marketing are clear, but martial arts school owners can't only depend on one channel to communicate with their client bases. An article for Business 2 Community stated that sites like Facebook, Twitter and Instagram should be leveraged as a tool for customer retention. Businesses have the opportunity to interact with students in real time unlike ever before on social media.
Using these online platforms also gives martial arts school owners a chance to answer any questions or complaints that customers may have, form strong relationships with thought leaders and garner feedback. While social media may not be the best place to generate interest from prospective students, martial arts school owners can definitely strengthen their bonds with customers by taking advantage of these sites.