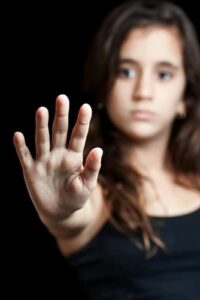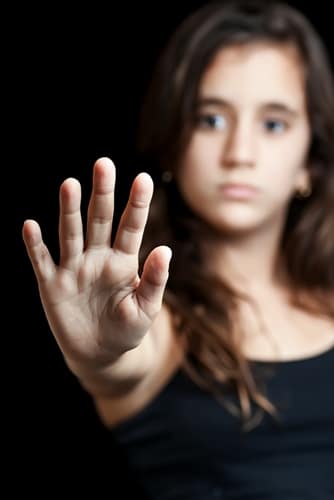 Bullying
Bullying is becoming a more serious concern for parents. Martial arts training can teach children strategies to cope with bullies – without resorting to violence.
Some parents may think that martial arts encourage kids to respond aggressively if they are being picked on, but self-defense is only one tactic gained through this training, according to The Troy Record, a New York news source. A program at a local dojo in Troy, N.Y. is aiming to teach children specific strategies. These strategies can help them stand up to verbal abuse and cyberbullying in addition to physical altercations.
Although martial arts is a valuable way to learn bullying prevention techniques, this training gives kids an outlet for expression. Karate, Taekwondo and Brazilian Jiu Jitsu can give children a more appropriate way to express themselves, and it teaches them how to respect others, Washington-based studio SBG Seattle stated. Not only will children be physically active when they engage in martial arts, but it's mentally stimulating as well. This helps kids develop strong characters, which comes in handy when they need to stand up to bullies. Martial arts training empowers children to overcome obstacles, which is a valuable life skill as they get older.
Leadership Skills
Anyone can learn how to be a leader. Children can develop leadership skills as early as 2 years of age, Psychology Today reported. During preschool years, kids can learn how to delay gratification and communicate nonverbally and with influence. When a child enters elementary school, he or she has the opportunity to lead student projects or serve as a teacher's helper. Sports, such as martial arts, also tap into kids' leadership potential, providing students with similar experiences.
Youth sports often help children develop teamwork shills, increase self-confidence and build a competitive nature. All of these traits feed into a successful leader. In martial arts courses, a student could serve as a leader by displaying mastery of the material and showing others how to learn a particular technique. Fellow students may look up to the individual, which encourages a positive feedback loop.
Part of being a leader is having a "can-do" attitude, Kidz​ 'n Power, a parenting resource, reported. Instead of seeing a task as a problem, he or she sees it as an opportunity to learn. Leaders also prevail and persevere when times are rough. Martial arts courses provide children with the prime space to develop leadership skills.