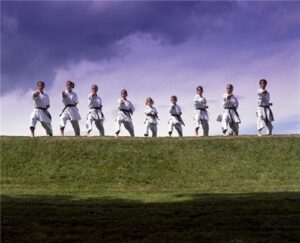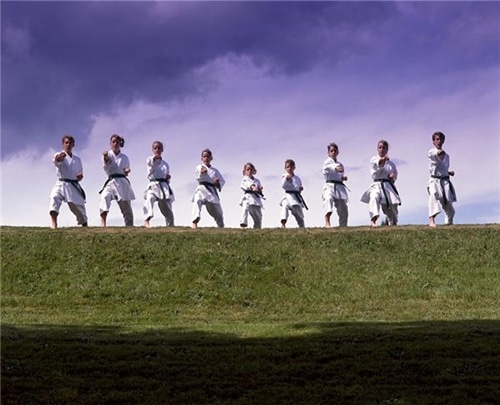 Mentors can make a big difference in the lives of young adults. People with mentors, have promising visions of their futures, achieve better outcomes in the workplace, and in their communities. They are also more likely to engage in positive behavior. Mentors can help mentees reach their potential and achieve their dreams in every area of life.
"Developing relationships with caring and supportive adults through mentoring is a key tool through which we can help these young people achieve their dreams," said Melody Barnes, chair of Aspen Forum for Community Solutions, in the MENTOR: National Mentoring Partnership's "The Mentoring Effect: Young People's Perspective on the Outcomes and Availability of Mentoring" report. "The promise of a generation depends on our efforts to reconnect these young people to education and career opportunities."
The definition of a mentor
Forbes indicated a mentor is one who possesses wisdom to guide mentees on their paths to success. Mentees can reveal their more vulnerable feelings about their fears, hopes and dreams. Mentors will listen, be a sounding board and help individuals in the next steps. A mentee in Forbes' article mentioned that he wouldn't be where he is today without a strong role model. He came to the realization of how crucial it was for him to have a mentor in his life.
Federal Library and Information Center Committee stated a good coach is one who communicates optimism, offers constructive feedback and leads by example. They have integrity, share insights on past experiences and teach mentees topics not learned in a traditional classroom.
The Mentoring Effect's report also defined a mentor as one who builds a relationship with an individual. He or she does so by providing support and encouragement.
Adolescents with mentors benefit society
"I believe so strongly in the power of mentoring because I know the transformative effect one caring adult can have on a child's life," said Alma J . Powell, chair of America's Promise Alliance in the Mentoring Effect report. "That caring adult is a gateway to all the other resources that young person needs to fulfill their potential."
Mentorship is so beneficial that it significantly impacts communities. According to the Mentoring Effect's study, for every dollar invested in mentoring programs, there is at least a $3 return in benefits to society.
Mentors help students achieve in the academic and social spheres
The report shows how mentors support individuals' academic aspirations. In fact, 76 percent of at-risk youth who had mentors plan to enroll in college and graduate versus 56 percent who didn't have a mentor. Aside from those who aspire to attend college, 45 percent who had a mentor are enrolled versus 29 percent who lack mentors.
Given these statistics, it's crucial for martial arts instructors to take on this role. High-risk adolescents who have mentors are also more likely to participate in extracurricular activities and sports. Martial arts teachers who support their students may contribute to their decisions to stick with the sport. When adolescents engage in beneficial activities, they are more likely to develop higher self-esteem and self-confidence. All of these traits help a student succeed in martial arts class and beyond. The list goes on because those with mentors are 51 percent more likely to hold a leadership position in a group as opposed to 22 percent who progress through their lives without mentors.
Martial arts instructors should stand by students' sides outside of class
Instructors don't have to serve the role as a mentor just in the classroom. They can also support young adults' aspirations in any area of their lives. In addition, even after students choose a different path and end their martial arts career, it's best for instructors to keep in touch with their former students. The duration of mentoring relationships matter. According to the report, mentoring relationships that lasted more than a year are 67 percent more likely to find their mentoring connection helpful versus only 33 percent if the time spent lasted less than a year.
Mentors impact mentees' well-being
Another report, "The Role of Risk: Mentoring Experiences and Outcomes for Youth with Varying Risk Profiles," which was sponsored by the Bill & Melinda Gates Foundation, demonstrated those with mentors show fewer depressive symptoms, better grades in school and more positive beliefs about their ability to succeed academically. Findings indicated this relationship supported adolescents' emotional and psychological well-being.
What martial arts instructors can do
Martial arts instructors should ask students open-ended questions, according to Blue Sky Coaching. Mentees will have the opportunity to express their values and passion. This is an ideal way to get students to reflect on their needs to be successful in martial arts, academically and emotionally. After listening to students' answers, mentors can share their wisdom and experience, provide a fresh perspective and acknowledge their achievements.
When teachers in martial arts school follow these suggestions, they can play a major role in students' aspirations.