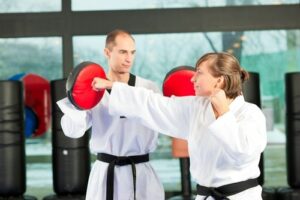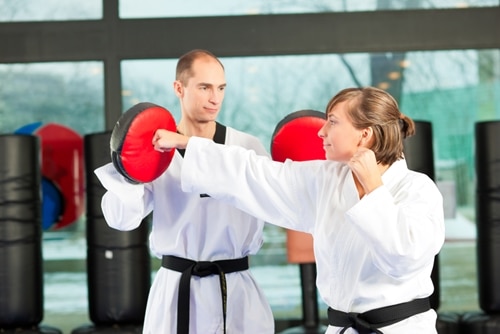 When children have mentors, they feel like they're not alone in dealing with ups and downs. A support system can help kids overcome day-to-day challenges. Mentors serve as a friend full of wisdom, experience and compassion. They can help in any sort of situation as they provide guidance and offer solutions. Some children's lives can be changed by mentors who have invested in their mentees' well-being. A mentor can influence children's decisions when they face a dilemma.
Children exhibit positive behaviors and more confidence 
Mentoring plays a major role in positive youth development. In fact, children with mentors are more confident in their academics and have fewer behavioral problems, according to a five-year-study sponsored by Big Brothers Big Sisters Canada. The study found girls with mentors were four times less likely to engage in negative behaviors and boys are two times less likely to exhibit poor conduct. Boy mentees are less likely to endure peer pressure than boys without mentors, which includes worrying what others think about them.
"This ground-breaking research confirms that mentoring changes the trajectory of young lives," said Bruce MacDonald, president and CEO of Big Brothers Big Sisters of Canada.
Mentees believe in themselves
Another study, conducted by Marilyn Price-Mitchell, Ph.D, found non-parent adult mentors influence children's development of self-efficacy. Individuals who possess this trait are more likely to believe in their own abilities to achieve goals. Other research shows that children can overcome challenges in their lives with a mentor. University of Georgia's "Young-mentor Relationship Particularly Helpful for Those Experiencing Hardship," found African American young adults who endured hardships such as abuse and discrimination were less likely to engage in substance abuse with a positive mentor in their lives.
Given these findings, martial arts instructors can play a major role in students' lives. Here are 3 qualities instructors should possess to influence students' development:
Supportive Mentors Help Children Overcome Obstacles

Psychology Today recommended individuals be supportive of children's endeavors, encouraging them to conquer obstacles and solve their problems. When children encounter life stressors, students can rely on their mentors to stand beside them and walk them through solutions. Leadership resources also suggested advisers express pride for their mentees' accomplishments and be an advocate for their development.

Seek First to Understand

First mentors listen and then they speak. This is crucial because many children feel as if they're not heard by adults. Mentors always lend a ear to help children express and problems and help them find a solution. Being a good listener also means actively engaging in the conversation.

Mentors Push Mentees to Achieve More

When a martial arts instructors sets high expectations, mentees find out they can accomplish more than they ever imagined. They see possibilities in themselves they never did before. Ideal mentors open doors for individuals, tapping into their potential. They know students' abilities and strengths and they want mentees to succeed and be independent.
Mentors can change the course of children and young adults' lives. A martial arts instructor can lead by example, share skills and similar values and give advice.