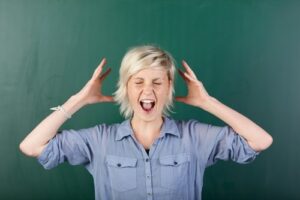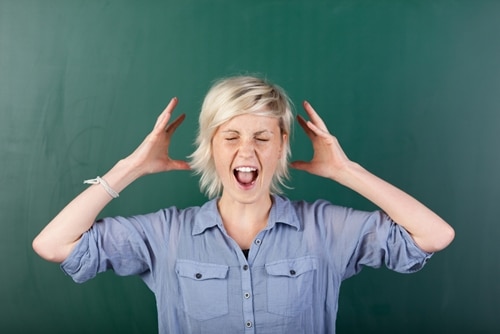 April is National Stress Awareness Month, which also includes a day with the same namesake on April 16. This means now is a better time than ever to rid your life of anxiety, and practicing martial arts may be the way to go.
Some level of stress is normal for many people, but it's the chronic stress and how we respond that matters. In fact, a 2010 survey from the American Psychological Association revealed a number of stress sufferers let a lack of time and willpower get in the way of addressing this issue. Considering stress can have physical effects in addition to emotional ones, such as problems with blood sugar and pressure, don't hesitate to combat the anxiety-causing factors in your life and put your mind at ease.
Here's how martial arts can help:
Take it down with tai chi
Probably the most well-known martial art linked with stress relief, tai chi presents an accessible way to get going. To start, this discipline is open to people of all ages and abilities. From children to seniors, tai chi is nothing if not inclusive.
Another key benefit of this martial art is you can practice anywhere. If you're having a tough day at the office, for instance, take a quick break to work through some of the movements.
The possible benefits are far-reaching. Not only can you lower your blood pressure, boost your immune health, and bolster your joints, but you may also see improved mental health in regard to your mood and sleep quality.
Kick it up a notch with taekwondo
While tai chi works through slow and deliberate movements, you may be looking for a high-impact way to fight stress. In this case, taekwondo may be a more appropriate option, but don't think the mental health benefits are just about kicking and punching as a form of sublimation.
One key mental benefit of taekwondo is the ability to focus. Specifically, the discipline helps with eliminating distractions. What better way to move past stressful situations of the day than to dig in with a few blocking drills or by sparring?
Plus, taekwondo is another martial art you can practice anywhere. Whether in a class or at home, give your mind the rest it needs.
Find your center
Getting a start in martial arts is a personal journey, and tai chi and taekwondo are two of many options. From ninjutsu to wing chun, you have endless choices to find the discipline that's best for your stress-relief regimen.