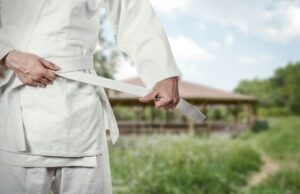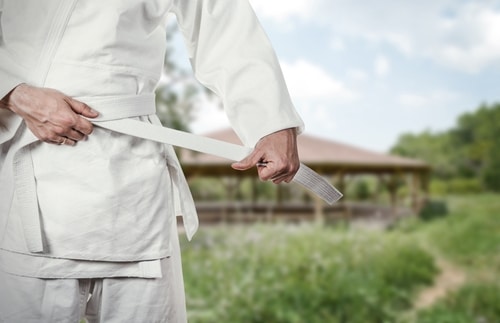 Captain Hassan Raei, the Palestinian National Karate Team Manager and director of the Al-Mashtal Academy for Martial Arts, had the idea to involve visually impaired children in the sport of karate at his martial arts school in Gaza City, Gaza Strip. He came up with a training method that teaches the blind children to employ their other sensory skills. For example, the abilities to hear and touch, during their martial arts sessions. The training regiment he designed took place over the span of about three weeks for an hour and a half each day, and resulted in the youngsters earning their yellow belts by the end of it.
"Al-Mashtal club decided to examine the possibility of forming a karate team for the blind. In order to achieve this goal, we communicated with Al-Nour School for the Blind and Visually Impaired Children. We have actually started with a training plan that was based on scientific research and study."
Boost in confidence 
Raei was extremely happy to take note of the fact that his pupils were supremely confident in themselves and in his training methods.
"Blind people have limited access to entertainment facilities and always feel lonely," Raei said in an interview. "However, being involved in this rigorous sport, they become more involved in the social life at the club."
According to Al-Monitor, Raei made use of psychological briefing techniques to train his team. He was proud to hear of one of his student's desires to become a black belt. In fact, that has kept Hassan working with the same group of individuals. Originally, he planned on training three separate groups of children. But after one child from the first group expressed the desire to earn a black belt and represent Palestine in the Arab International Karate Championships, he knew that he had to stick with his original group of kids.
Their group has since been named "Martyr Ali Dawabsha's Team". This honored an 18-month-old child who was killed in a bombing at his home. Raei's students have found great joy in representing a cause bigger than themselves. They continue to find a sense of purpose, even in the face of tragedy.