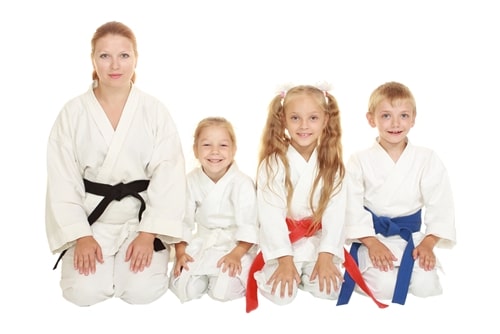 Just like any other business, a martial arts school needs to market itself in order to spread the word about its offerings and get potential students in the door. Thankfully, for many school owners, you don't have to be an expert in advertising to be successful in promoting your business. Being innovative and utilizing outside-the-box thinking is a great way to raise awareness and convince prospective clients that your offerings fit their needs.
Martial Arts Business Daily provided a number of useful marketing tips that schools can utilize. However, the most important may be the integration of social media and video as a promotional tool.
We live in an age where technology allows us to watch video no matter where we are. This is largely due to the abundance of tablets, smartphones and computers that all have video playback capabilities. Additionally, social media has also become increasingly popular as millions of users engage with social networking sites such as Facebook and Twitter on a daily basis. This creates a unique opportunity to spread the word about any product or service, including a martial arts school.
Video can be a great way to highlight specific areas of training and martial arts discipline that prospective students may find attractive in a school. However, using social media video sharing sites such as Instagram or Vine can drive even more awareness and get people interested in what is being taught in a particular school.
Another social media marketing tip suggested by Martial Arts Business Daily is using paid ads on Facebook. The social media giant has more than 1 billion users, and advertising on this particular channel can reap huge benefits. Making the strategy even more effective is that Facebook allows advertisers to target specific audiences as opposed to deploying an ad that will be seen by people who may not be interested.
The company has filters than can narrow groups down by age, gender, geographic regions and zip codes. Targeted advertising strategies are common in traditional marketing efforts and are beneficial for a niche industries such as martial arts schools.
Other marketing tips
Merely creating marketing materials, whether in the form or printed flyers or video ads, is only half the job. Without taking steps to measure what works and what doesn't, it will be impossible to develop a strategy that delivers consistent results.
A separate article from Martial Arts Business Daily suggested implementing a system to track the success of marketing campaigns. School management software can enhance your marketing efforts by allowing you to automatically post to Facebook, upload videos to YouTube for students and automate consistent marketing communication. This method ensures that messaging can be deployed across all of the channels used for advertising on a regular basis and with a frequency that ensures that potential students will be able to see it.
However, the best suggestion the website offered has to do with setting goals. Without a goal being put it place, marketing efforts can be ineffective. There is no point in advertising if there is no end game in mind.
If the goal is to get more students signed up and registered for classes, creating compelling and convincing marketing materials around that goal will help. If the purpose for advertising is revenue generation, then providing customers with price comparisons between your school and a competitor should be the angle. Understanding where your business is now and where you'd like it to go is the first step in any effective ad campaign.
Running a business of any kind is difficult, but following best practices to help draw in more attendees can make a huge difference in the success of a martial arts school.