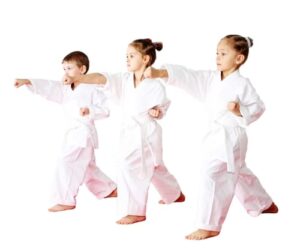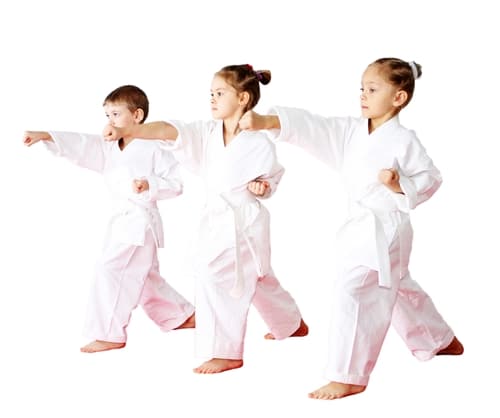 Parents who want to do themselves a favor should do their best to keep their children active and healthy. A recent study conducted by researchers at St. Michael's Hospital in Toronto has revealed that parents' stress and higher body mass index of their kids is linked. Getting children involved in martial arts classes at a young age can actually be mutually beneficial for parents and their kids.
Help children learn to be healthy at a young age
Many children who have been involved in athletics and participated in physical activity from a young age are able to stay healthy later in life. However, there are also a lot of kids who are fighting obesity. The study showed it's possible that these children can cause higher levels of stress for their parents. In fact, children who have parents with high levels of stress have a body mass index about 2 percent higher than others. In addition, throughout the duration of the study, kids of parents with more stress gained weight at a 7 percent higher rate when compared to children with parents who have lower stress levels.
Dr. Ketan Shankardass, a social epidemiologist with the hospital's Centre for Research on Inner City Health and lead author of the study, believes that stopping weight gain among children at a young age is the best way for parents to avoid stress. In many instances, it is up to the parents to ensure the their kids are getting the right amount of exercise and learn proper eating habits.
"Childhood is a time when we develop inter-connected habits related to how we deal with stress, how we eat and how active we are," Shankardass said. "It's a time when we might be doing irreversible damage or damage that is very hard to change later."
How can parents get children to be healthier?
While the study has showed that overweight children may lead to stress among parents, that doesn't mean that parents have their hands tied when their children develop unhealthy habits. An article for HealthyChildren.org stated that a great way to get kids off the couch is to choose an activity that is developmentally appropriate. This is when parents have the opportunity to talk to their children about martial arts. Training in Tae Kwon Do and Karate classes gives children a fun way to exercise, while also learning self-defense techniques that can be useful for a lifetime.