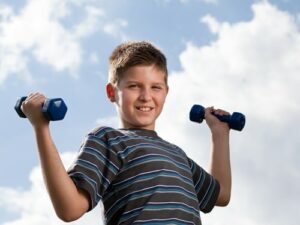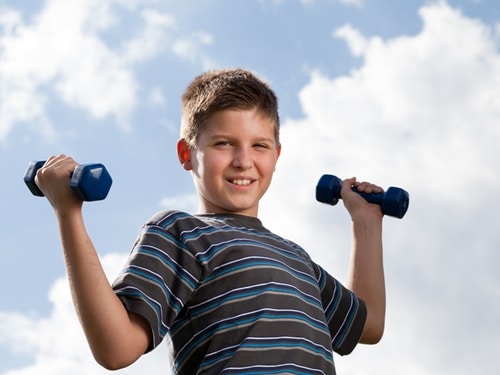 Do your children know all the benefits of beginning to exercise at a young age? Yes, it can reduce the odds of childhood obesity and create strong health habits. However, what they may not know is that starting physical activity as a kid can ensure that their bones remain strong throughout life, according to a recent study conducted at Indiana University-Purdue University Indianapolis.
"Exercise during youth adds extra layers to the outer surface of a bone to essentially make the bone bigger," Stuart Warden, associate professor and associate dean for research in the Indiana University School of Health and Rehabilitation Sciences at IUPUI. "This gives you more 'bang for the buck,' as the addition of a small amount of new material to the outside of a bone results in a disproportionate increase in bone strength relative to the gain in mass."
Warden, who was also the leader of the research, analyzed the difference between the throwing and non-throwing arms of Major League Baseball players at different stages of their career to others who didn't play the sport. He found that those who exercised in their youth had stronger and larger bones.
Children should find a sport they enjoy
Not every kid has to play baseball, basketball or football. Instead, it may be a good idea for them to show them a wide range of sports  and they can decide what they like the best. In many of these instances, it could be martial arts.
Falling in love with martial arts in their youth can not only make it easier for children to get the exercise they need, but it may also help them develop strong bones. Having healthy bones will benefit kids early in life, as well as later on as they begin to age.