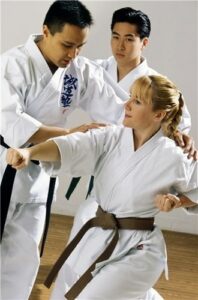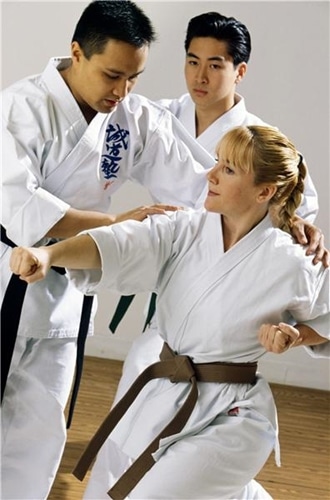 It takes time to become an excellent mentor. As a martial arts instructor, you often encourage and provide guidance to students. Whether it's related to belt promotions or general life questions, a martial arts teacher needs to be a source of advice and wisdom. Part of what makes for a superior mentor is inspiring and believing in students.
Here are a few tips on how to become a better mentor:
1) Serve as a positive role model
Good mentors need to earn a mentee's respect. A student can learn a lot from an instructor just by observing his or her behavior. It's best to lead by example.
Mentors must set the bar high to inspire a mentee to follow suit, according to Ryan Kahn, a career coach, founder of The Hired Group, star of MTV's "Hired," and author of "Hired! The Guide for the Recent Grad."
2) Invest in the relationship
It's important to get to know the mentee on a personal level, Blue Sky Coaching suggested. Know about the student's hopes and dreams. What does he or she want to accomplish in martial arts class and beyond.
A mentee is not the only one that benefits from a tight-knit relationship. It can be rewarding to help someone find his or her way.
"Invest yourself in your mentee and you will get so much more out of the experience," said Kahn. "By investing in others you're also investing in yourself."
3) Share your past success and failures
Blue Sky Coaching recommended sharing your experiences and insights. Pick stories that are helpful and fitting for the mentee. Don't be afraid to tell a student about your failures and mistakes. A mentee will know that challenges will arise, but they can be overcome with certain strategies.
Lending your ear is crucial. In fact, consider listening more than speaking. A mentee may get more out of it by sharing his or her concerns and confusions. Part of what makes for a good mentor is just being present.