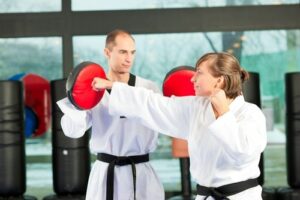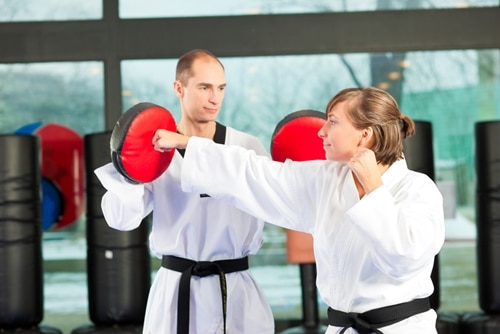 The best martial arts schools are usually led by owners who set themselves and their instructors up for success. This means creating a work environment that is enjoyable to come to every day, demonstrates the personality of the school and builds a sense of camaraderie among the staff. Owners should never be content with their schools. They need to always be working on ways to improve the experience of their employees, as well as students.
Below are some ways that martial arts school owners can make their business run like a well-oiled machine:
Value the time staff members
While instructors will often dedicate their lives to teaching martial arts to their students, that doesn't mean they want to sit around the school when their classes aren't in session. Martial arts school owners must schedule classes at the convenience of their employees, ensuring that there is minimal time when they sit around twiddling their thumbs. Van Moody, author of The People Factor, told Entrepreneur magazine that managing your time more efficiently can lead to a more successful business owner.
"An inordinate amount of time is wasted at work," Moody said. "If employees are engaging in gossip or spending a lot of time around the water cooler, it can be a sign that they aren't being properly guided in terms of what needs to get done."
Make the school a colorful place
Many martial arts children have children come in and out of the doors each day, and it's important that they are visually and physically stimulated when taking part in classes. The same goes for instructors who need feel comfortable in their surroundings to better lead their students in class. Sherry Burton Ways, an interior designer, color therapist, and author of Feel Good Spaces: A Guide to Decorating Your Home for Body, Mind And Spirit, told Forbes that redecorating every once in a while could be good for the workplace.
"Neutral tones tend to be calming," Burton Ways said. "Yellows promote intellectual activity while blues and greens are more restful. Earth tone colors encourage warmth."
Provide instructors with plenty of training
The last thing owners of martial arts schools want is to have a team of instructors who aren't martial arts experts and passionate about their craft. This is why it's imperative to give instructors more than enough training when they are hired to lead classes at the school. Even if new hires have been an instructor for years at another facility, owners should still reinforce the school's values and demonstrate the right way that techniques are taught to students. Employees are happy when their bosses give them the appropriative levels of training to succeed in their roles.
Be a strong leader
Martial arts instructors will usually be proud of their profession and they take their position to teach very seriously. However, owners at martial arts school still need to ensure that their workers understand what is most important at the business and what is expected of them. Establishing a set of standards will demonstrate that owners deeply care about their school and they want to instructors to not only enjoy their time at the school, but also their students get the best experience possible when learning martial arts. Just like any other industry, it's critical to build a company culture to get excited about.
"If you don't communicate what's tolerated and what's not, you can't hold employees to those expectations," Moody told Entrepreneur magazine. "The idea is to establish a culture in your company of what is acceptable."