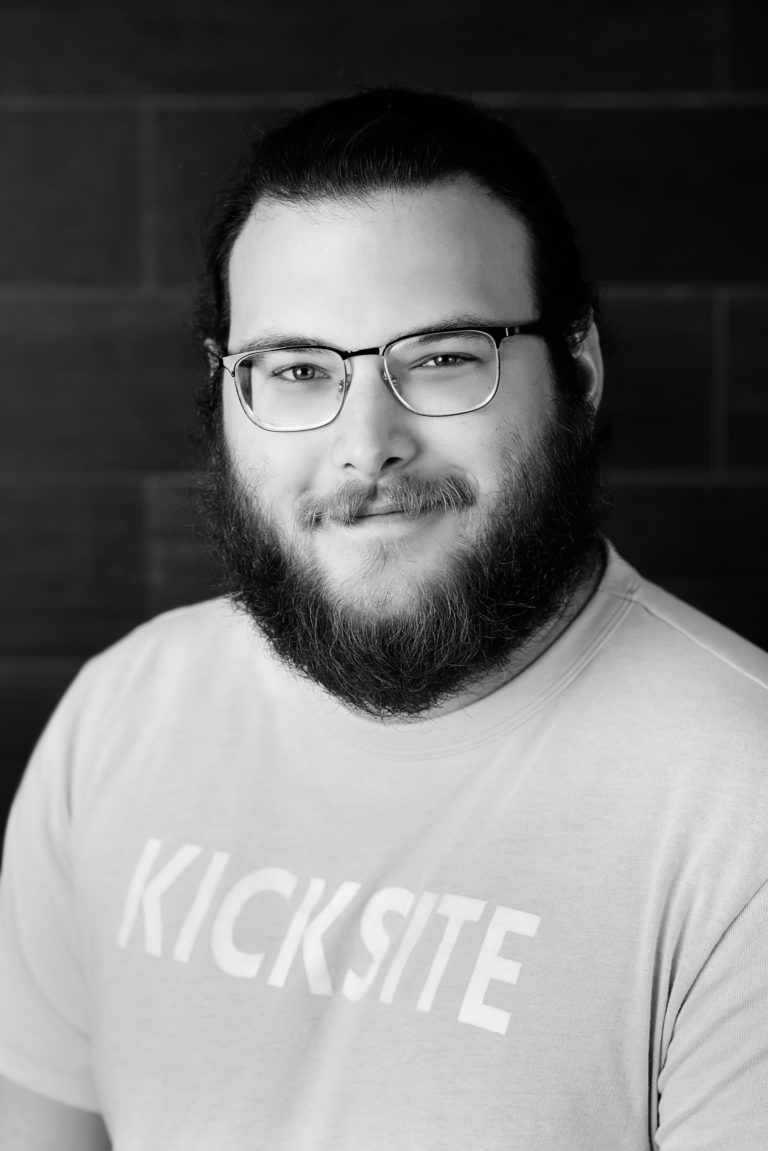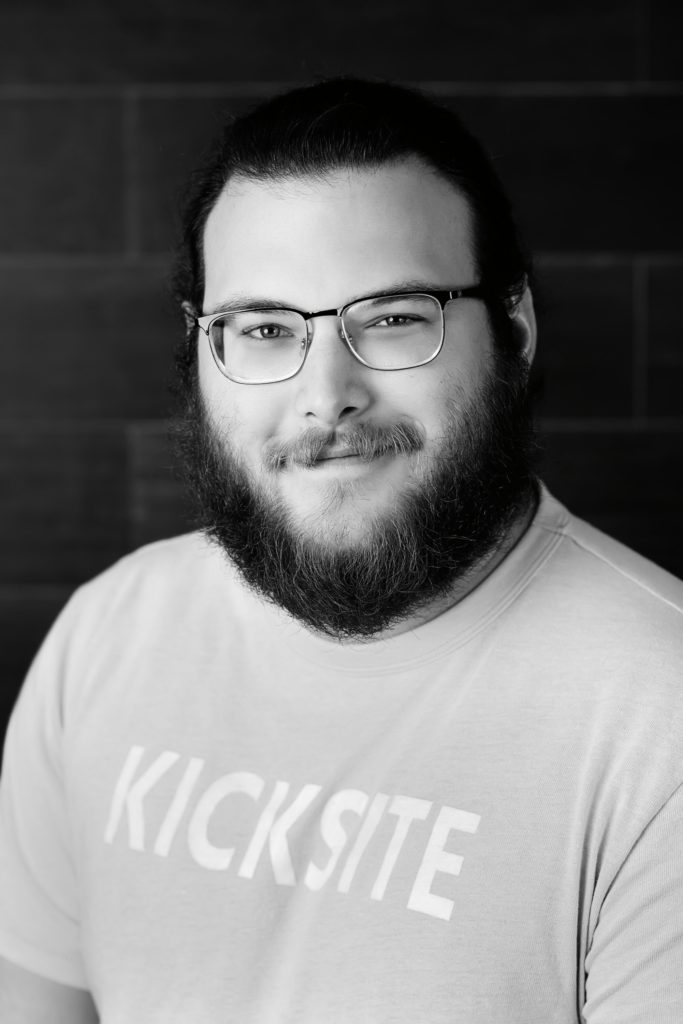 About Nate
Nate was sure that he wanted to be a physicist, but during the course of getting his Bachelor's in Physics, he discovered a love for programming and data science. After graduation, he changed directions, finding that many of the problem-solving skills from physics and math applied to development work as well. Starting at Kicksite as what might be called a data wrangler, he was able to streamline the process of new school onboarding by writing scripts to clean, format and arrange the student data the schools were bringing with them from previous platforms. Following successes in this area, he took on the role of a web developer, helping to expand and maintain the Kicksite app itself. When not working with web app code, he can be found writing personal projects in a variety of programming languages, in addition to other pursuits such as hobby electronics, 3D modeling and printing, and (very) amateur music composition.

---
We Asked Nate:
What do you do at Kicksite?
As a web developer here, I both maintain the existing codebase and help to expand it by building in new features.


Where's your favorite place in the world?
Western New York, especially in the late summer and early fall.
What's the last book you read?
Kraken, by China Miéville. It's a great ride; begins with the impossible disappearance of a giant squid from the London Natural History Museum and only gets weirder from there.
Recite your favorite quote.
"We shouldn't be looking for heroes, we should be looking for good ideas." –Noam Chomsky

What's the coolest thing you're working on right now?
A way to convert the pixels of a digital image into an array of Braille dots, so that it can be shown in a text-only setting. Well, I think it's cool, at least.
What has been your proudest martial arts moment?
Finishing my first kata in front of my karate instructor in college.