Kicksite is committed to providing innovative, uncomplicated software to grow your business and simplify your life. We are dedicated to finding new ways to continually improve our martial arts software. With the help of our beta users, we were able to boost the functionality of lead management.
We are excited to announce new enhancements to our Prospects page that will drastically improve your experience, daily operations and help grow your business.  Read on to see what's new in your Prospects page.
New Look & Feel
On the heels of our first major the enhancement, Dashboard 2.0, the Prospects page has received an update as well. With the new design comes easier functionality; actions such as sorting or managing lead statuses are a breeze.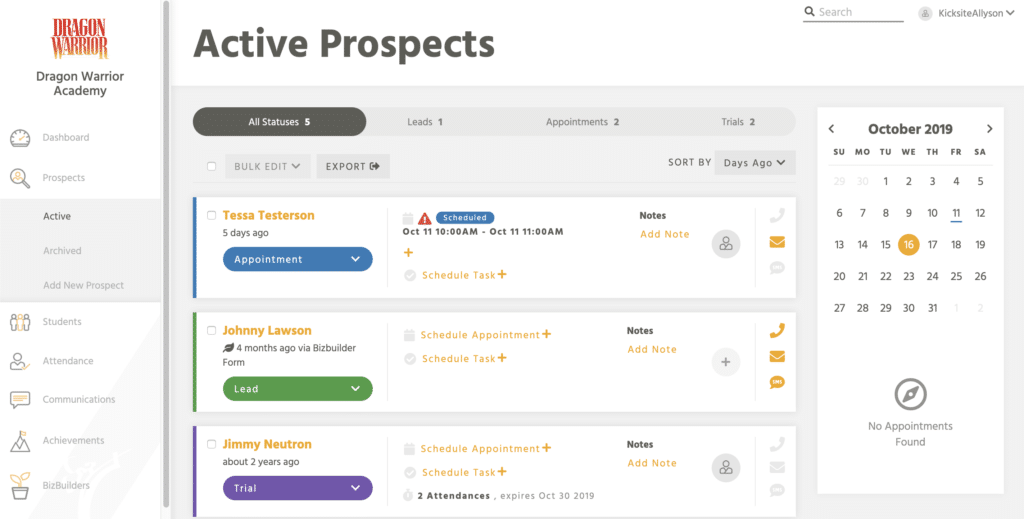 Clarity of page
Absorbing information on the prospects page is easier to understand and navigate than before. Each status (leads, appointments, and trials) are color coordinated for visibility and easier identification. The count for each status is also available in the header. The layout of the page is cleaner, more organized, and focused, like you. Best of all, the Prospects page sets the foundation for new features to come.
More info at a glance 
Though featuring a cleaner, less cluttered design, the page offers more information at your fingertips. Now, a prospect's card is loaded with information, including which employee they were assigned to, the attendances left in their trial membership, and how the lead was entered into Kicksite (i.e. via BizBuilder or walk-in). The new page also allows you to call, text, and email — if you've provided the information — on mobile. (Click here to find out how to call or text a prospect.) For other devices, the info is displayed within the prospect's card; front and center.
Notifications and Alerts when others are in the system
Have you ever made an edit, and received an error because a colleague of yours was doing the same task? With the new prospects page, that complication is a thing of the past. As you edit, Kicksite updates you in real-time and even alerts the user when changes have recently been made to that page.
Scheduling Appointments and Tasks is More User-Friendly
Managing tasks and appointments are just a click away — literally. From your prospect's card, you can set a task, schedule and reschedule an appointment, or view an appointment's status. (Click here for more about setting appointments and tasks.) The newly added calendar allows you to see your color-coordinated upcoming appointments or tasks at a glance. (Click here to find out more about the calendar.) Use the arrows to visit previous and future months as well as click on each day to see what's up next.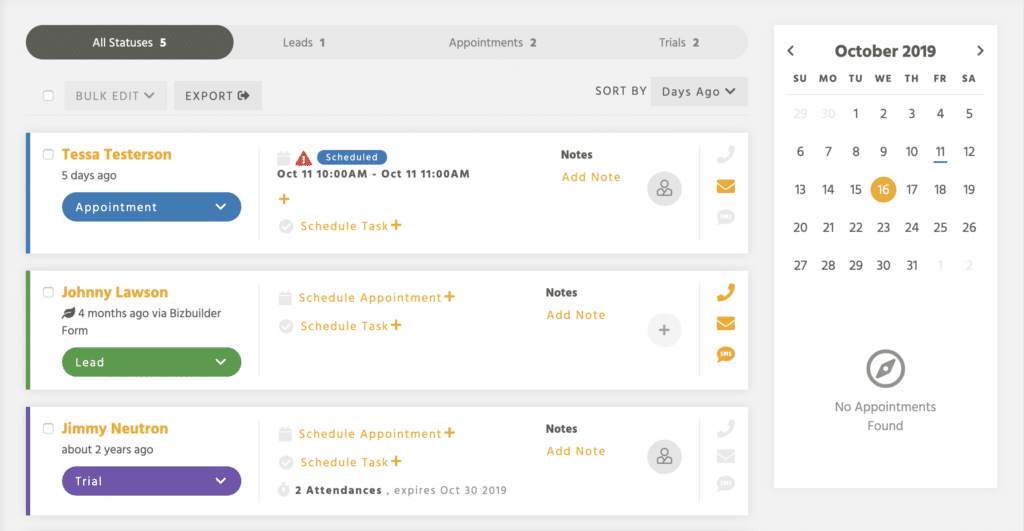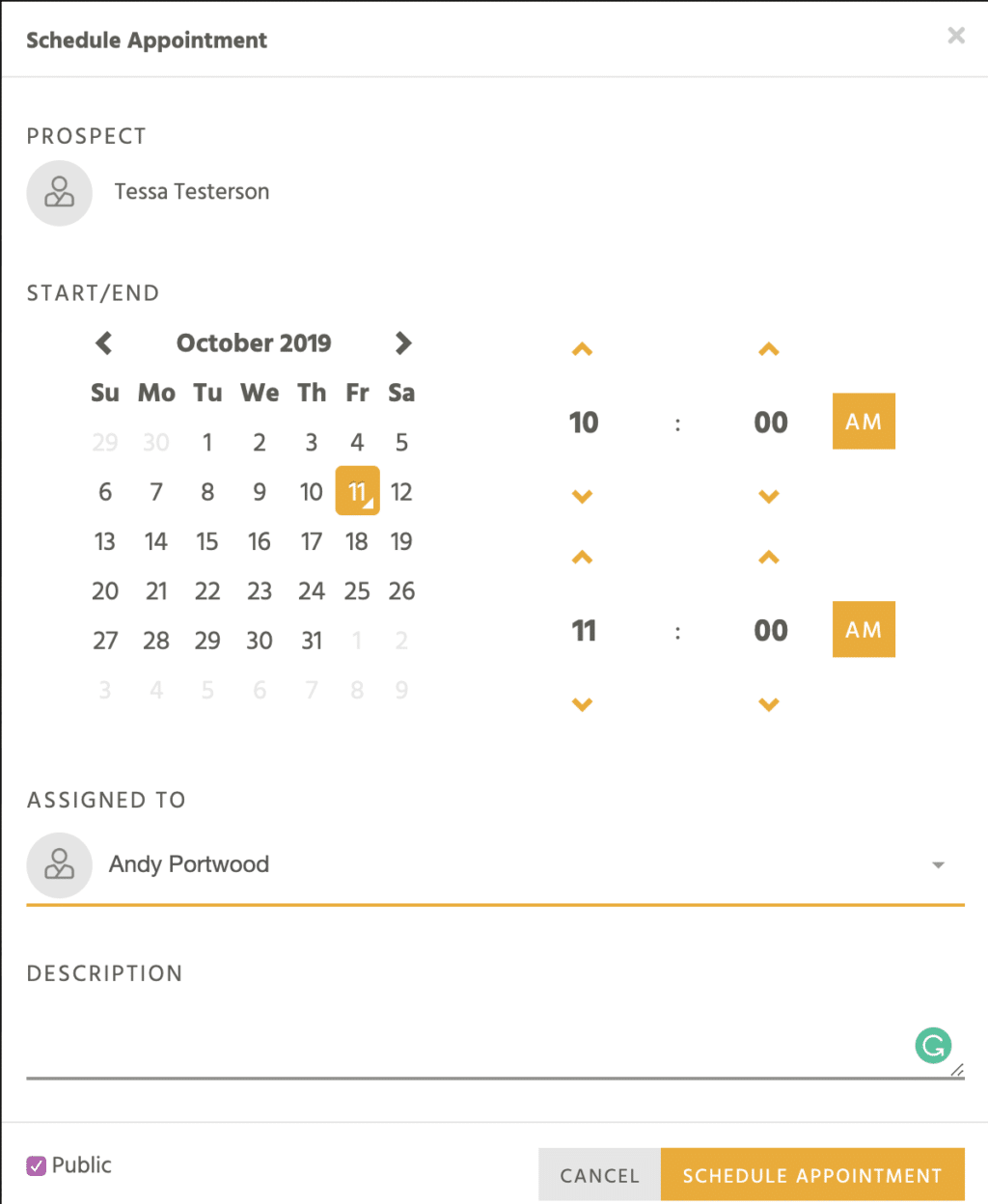 Bulk Editing is a Thing
From the bulk edit tab, you can archive and delete with lightning speed. The days of prospect-by-prospect archiving are gone (though you still can if you've got time to kill). As your prospects begin to archive and or delete, the system keeps you up to date and lets you know when the project has been successfully completed. (Click here to find out how to use bulk edit.)


Pipeline Movement 
Enjoy the flexibility that comes with being able to move a prospect from one status to another. That means moving them backward and forward in the status pipeline as needed. Statuses include a lead, an appointment, a trial, and archived. (Click here to find out how to add a trial membership to a prospect.)
We're excited about the new Prospects page and can't wait to get your feedback! What are you most looking forward to with the new page? We hope you love it as much as we do!Read More