Kicksite is committed to providing innovative, uncomplicated software to grow your business and simplify your life. We are dedicated to finding new ways to continually improve our martial arts software. With the help of our beta users, we are able to continue to boost the functionality of lead management.
The first step of many enhancements coming to the BizBuilders section of Kicksite, the new Lead Capture Form allows you to gather more information from prospects than ever before. Read on to get the skinny on our new Lead Capture Form.
New Wizard Design
The new wizard design makes it easier to create and manage your Lead Capture Form. Featuring a cleaner interface and intuitive experience, adding the fields you want and putting them in the order you desire is a snap.
Custom Fields
If you can dream 'em, you can add 'em! Now you can make the form your own by adding customized fields, which enable you to get more specific information from your leads.
Required Fields
Got prospects who tend to skip out on providing details? Now you can make those fields required. With you at the driver's seat, you decide what's crucial and what's optional to make sure you get the best info about your future student.
Preview Window
Take a glimpse into the future of your Lead Capture Form with the new split-screen preview window. As you create, hit 'apply' to get an up-to-date preview of your form before you publish it, ensuring that your form is to your heart's content. (Not to mention it saves you time going back and forth.)
Easier to Embed Code
Gone are the days of copying long lines of code for your webmaster to embed on your website. Here, the code snippet is shorter and neater. There's also a 'Copy to Clipboard' button that makes it even easier to share the code.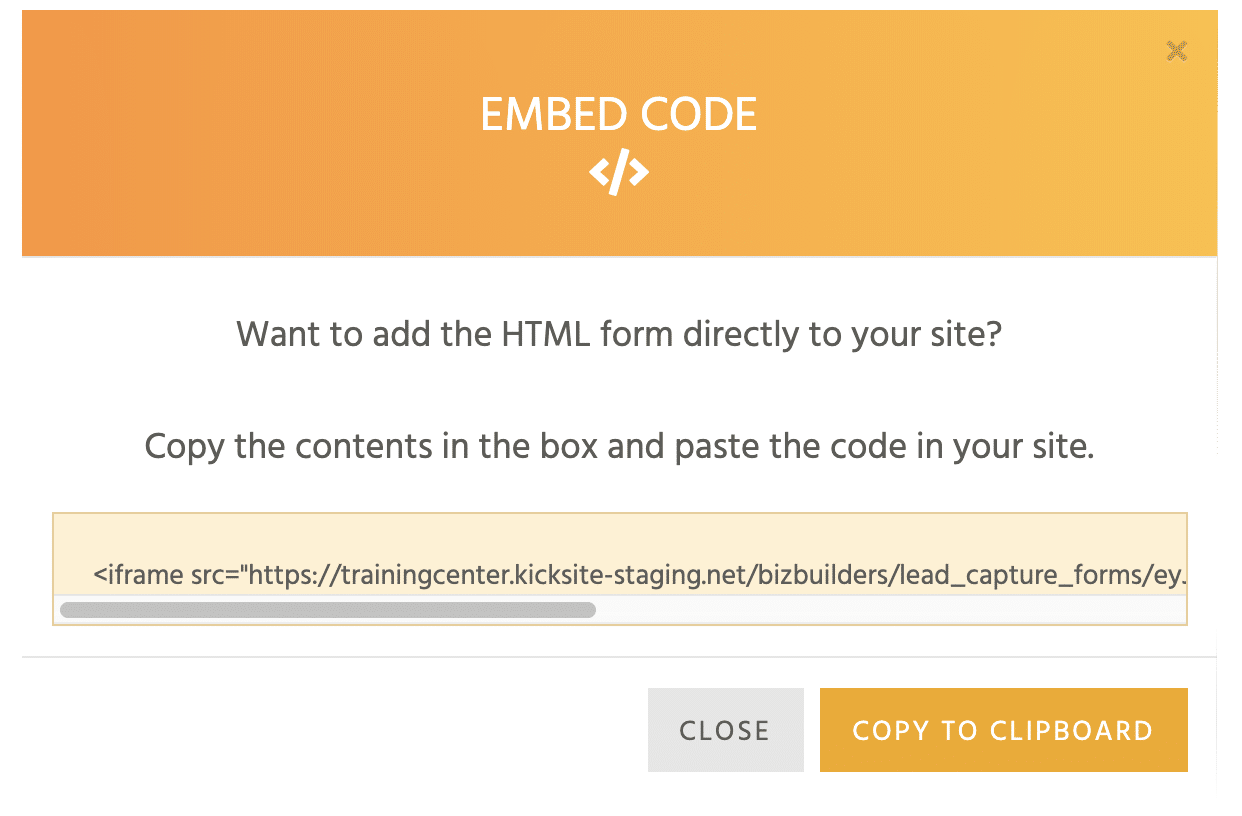 Archiving
After an event or special offer is over, you can easily archive your form to keep things organized and tidy. And if you've got an event that happens yearly (think back-to-school-specials), reusing your Lead Capture Form is just as much of a breeze. You can easily see if your form is active or archived by the status drop-down or by clicking the respective status tabs at the top of the page.
We're excited about the new Lead Capture Form and can't wait to get your feedback! What are you most looking forward to with the new form? We hope you love it as much as we do!