Kicksite is committed to providing innovative, uncomplicated software to grow your business and simplify your life. We are dedicated to finding new ways to continually improve our martial arts software. With the help of our beta users, we are able to continue to boost the functionality of lead management.
The new Landing Pages are the next step in enhancing BizBuilders. Read on to get the skinny on what's new with Landing Pages.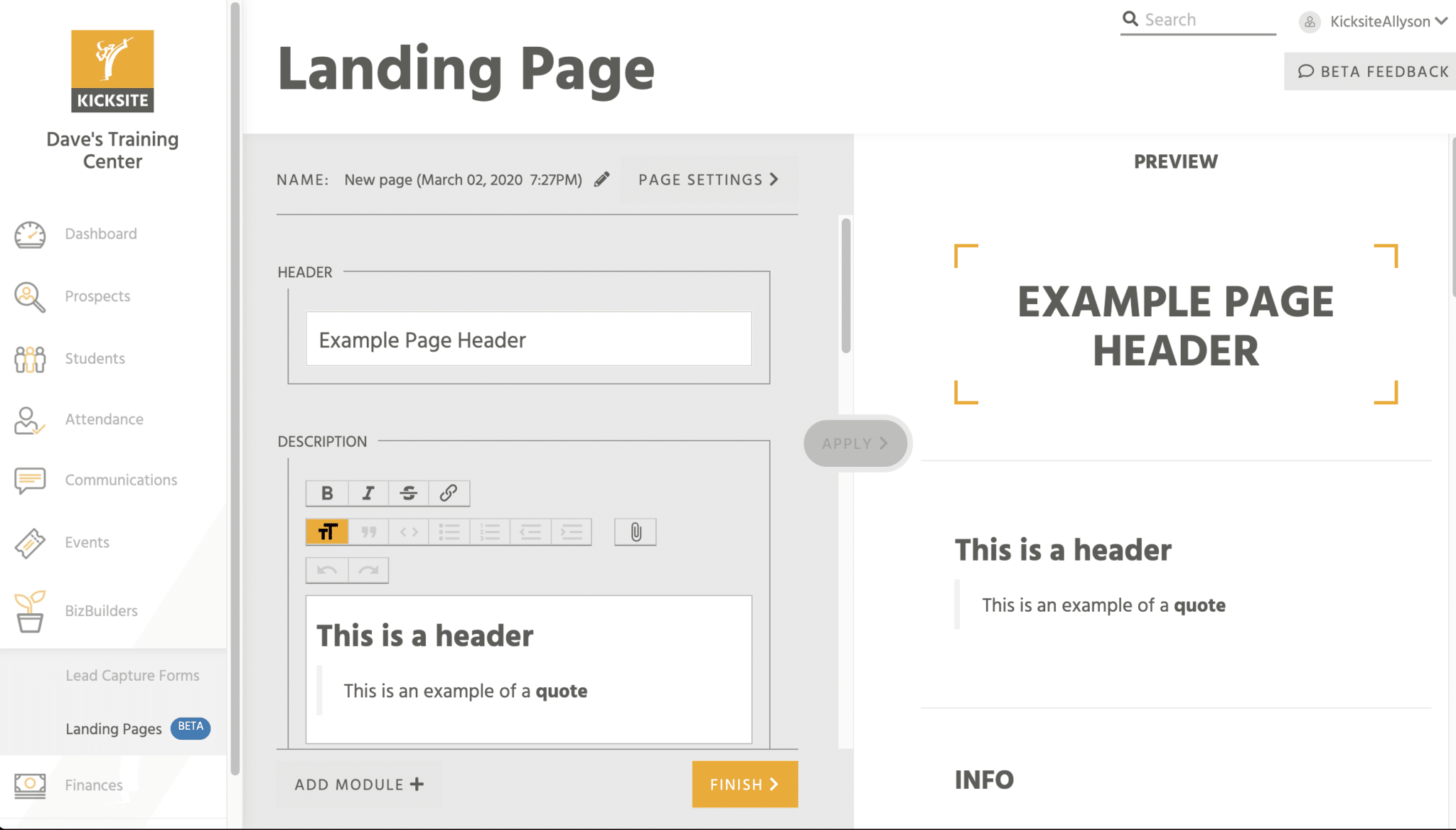 New Wizard Design
The new wizard design makes it easier to create and manage your Landing Pages. Featuring a cleaner interface and intuitive experience, adding and re-adding the modules you need most makes customizing your form not only a breeze but fun.
Ease of Use
Only got a few minutes to create a landing page for your event? Good, that's all it takes. Our simplified layout makes it easier to craft professional looking and visually appealing landing pages. You'll be excited to share it, and you'll also see a boost in your business. Plus, one-click gets your Agreement and a Lead Capture Form attached in a snap.
Preview Window
Take a glimpse into the future of your Landing Page with the split-screen preview window. As you create, hit 'apply' to get an up-to-date preview of your form before you publish it, ensuring that your form is to your heart's content. (Not to mention it saves you time going back and forth.)
Easier to Embed Code
Gone are the days of only being able to share your form through its landing page code. Now you can embed it into your website. Just like our Lead Capture Forms, we kept the code snippet short and sweet, so you can copy and share it wherever you please.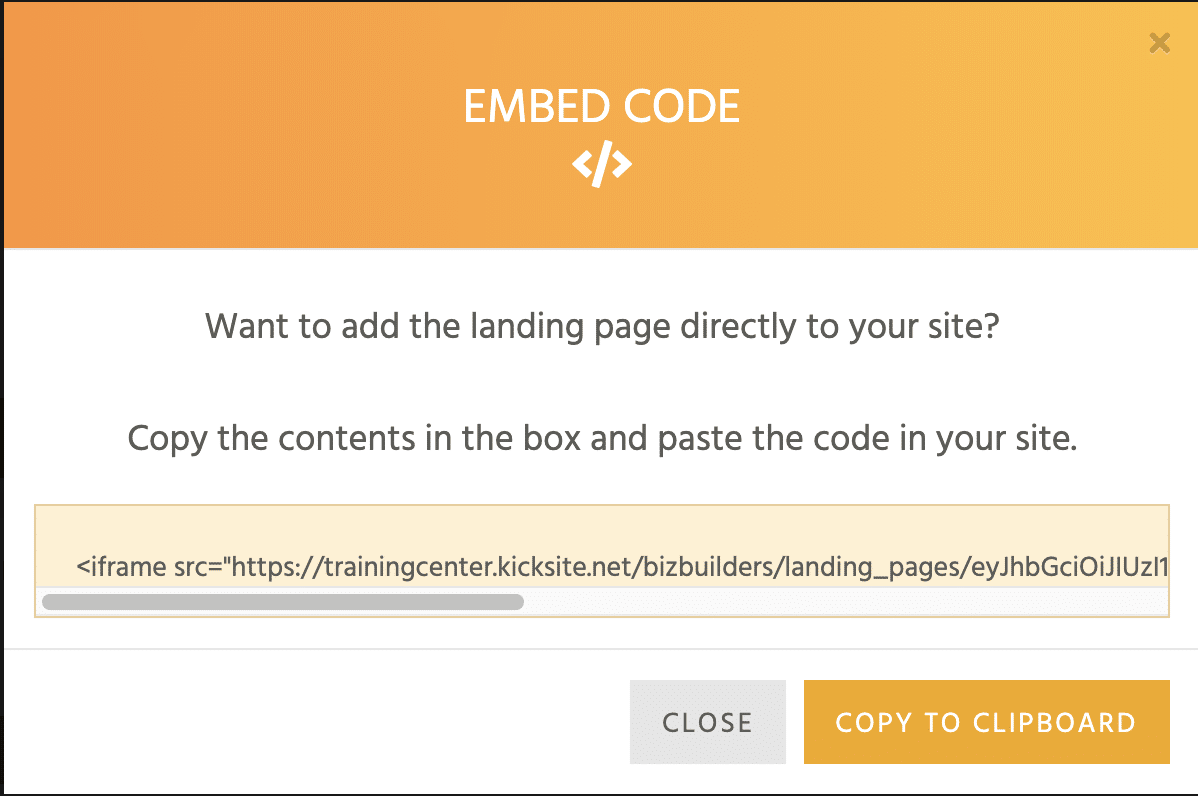 We're excited about the new Landing Pages and can't wait to get your feedback! What are you most looking forward to with the new form? We hope you love it as much as we do!Read More