How to View Your Scheduled Appointments (Calendly)
You can view your scheduled appointments in Calendly and in Kicksite.
Click the following link to watch the video on setting up Calendly to integrate with Kicksite.
First steps
Before you can view appointments, you need to first create a paid account at Calendly. You also need to integrate your Calendly account with Kicksite.
To view your scheduled appointments in Calendly:
1. Log into Calendly.
2. Click the Scheduled Events tab.

3. To view all students who have registered for a class, click the class for the day and time you wish to view. The page expands to show the list of the students who have scheduled that class.

4. To see more information on a student, click Invitee Details. The section expands to show the student's email address and time zone.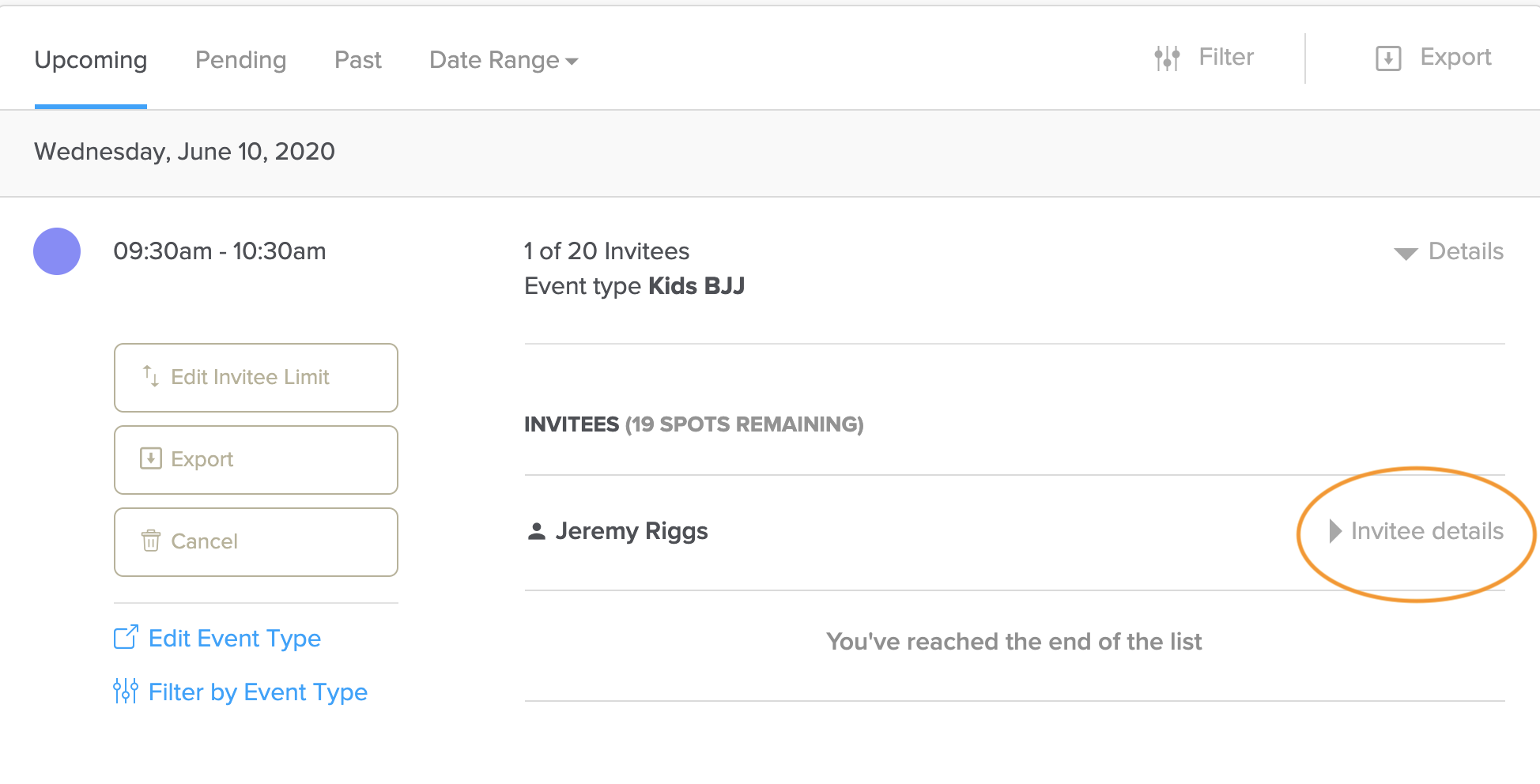 For more information, visit help.calendly.com
To view your scheduled appointments in Kicksite:
1. From within Kicksite, click To Dos at the top-right corner.

2. Then select Appointments.

3. Scroll to the bottom of the page to view your most recent appointments.
What's next?
If you haven't already, you may want to find out: