To view an appointment:
1. Log into Kicksite.
2. On the Dashboard, recently booked appointments appear in the recent items section on the right side. Appointments for Prospects also appear in the Prospects widget at the center of your dashboard.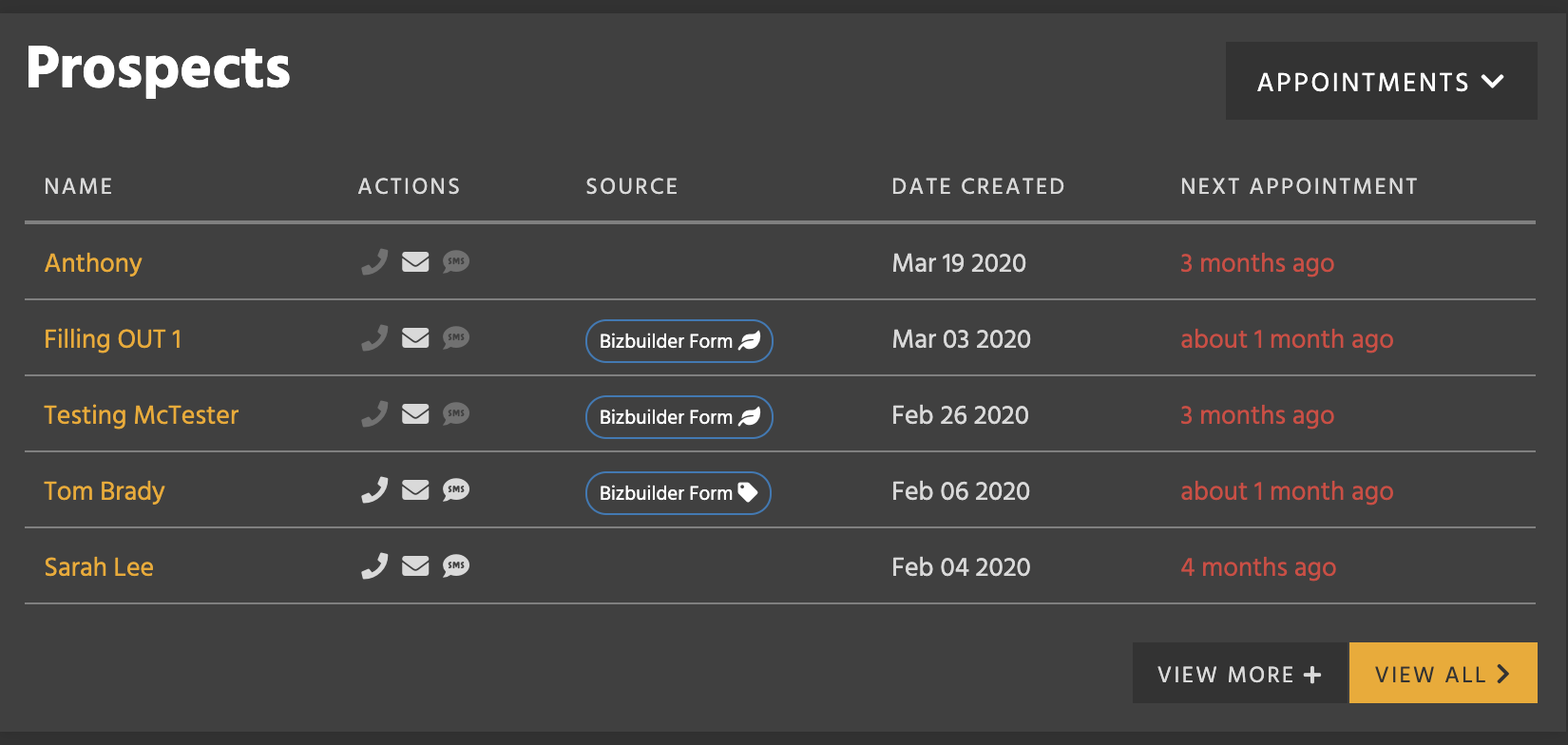 3. To view an appointment for a particular student, either click the student's name in the recent items section or start typing their name in the Search field and click the correct student in the search list.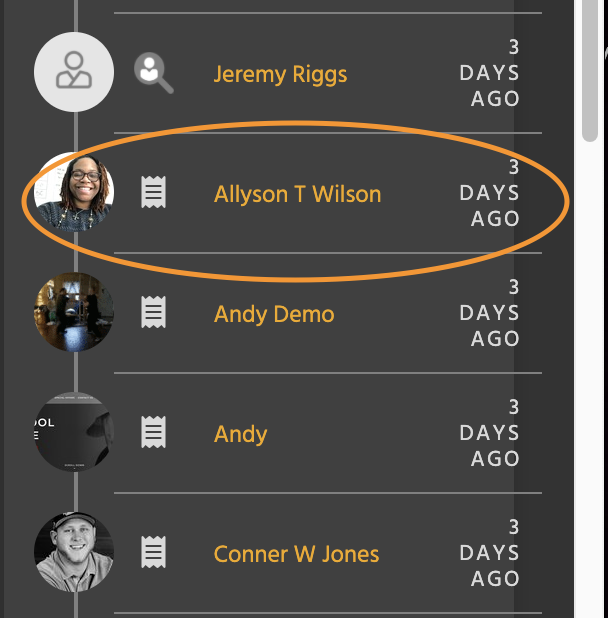 4. The appointment appears on the right side of the student's profile.