How to Integrate Calendly with Kicksite
Kicksite has decided to partner with Calendly, a well-known scheduling platform that we use daily, to provide a solution for gym owners using our software to help manage their business. A few benefits this integration brings includes students and prospects being able to register for classes, gyms can limit class sizes while highlighting their availability, and reduced time spent updating student info and creating prospects.
Click the following link to watch the video on setting up Calendly to integrate with Kicksite.
First steps
To integrate Calendly with Kicksite, you must first create a paid account at Calendly.
To integrate your Calendly account:
1. Navigate to Calendly's website and sign in to your account.
2. Click the Integrations link in the menu bar.

3. Click Copy Key at the top of the list of integration options to copy the API key.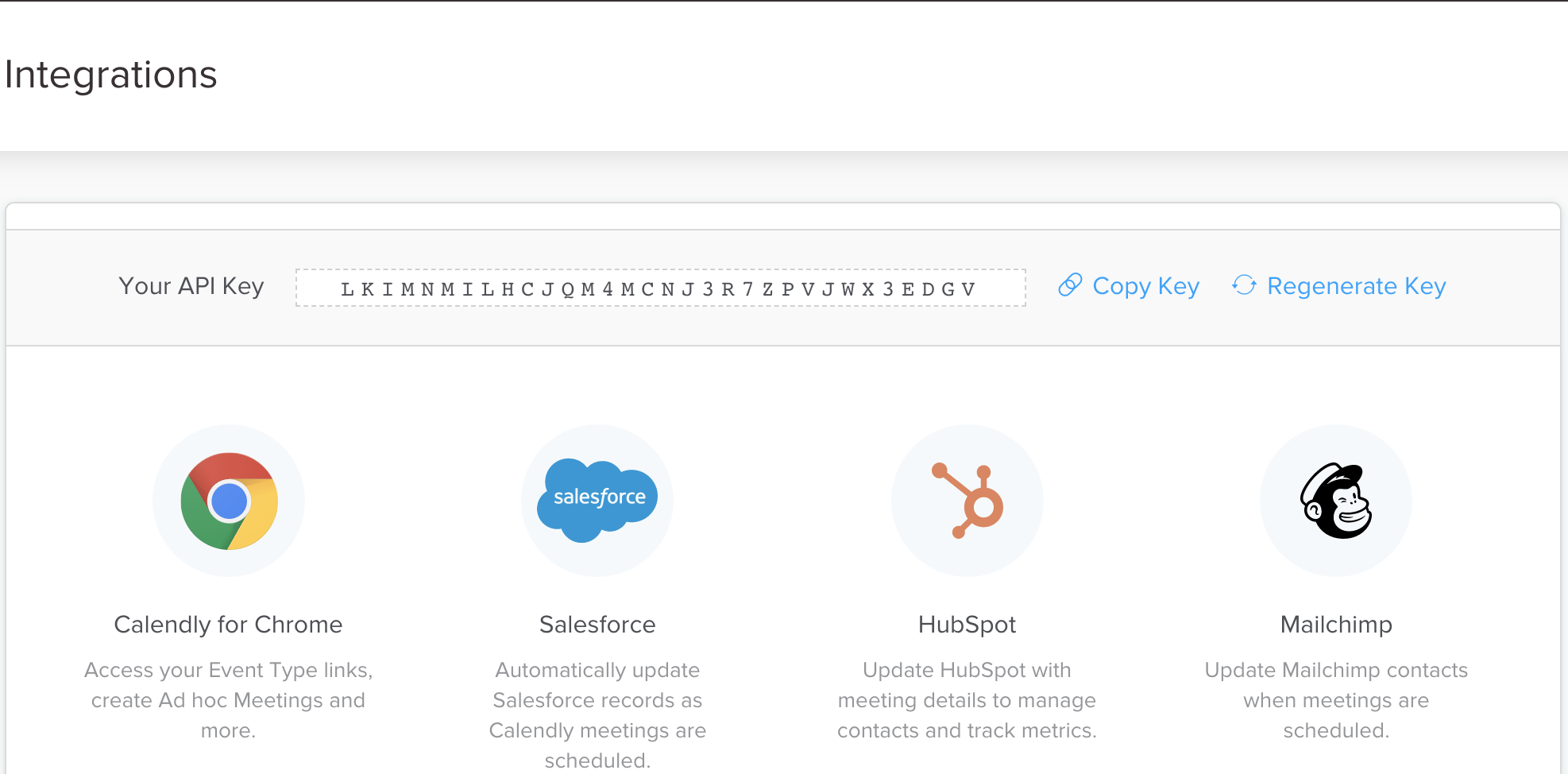 Note: If you have previously integrated your Calendly account with any other site or platform, you will need to click Regenerate Key to populate a new API key to be used for Kicksite.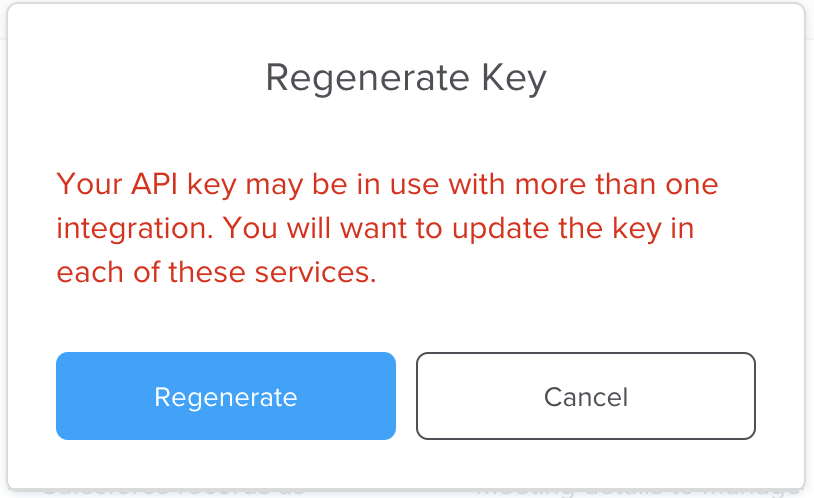 4. Navigate to your Kicksite system and click your username at the top right of the dashboard.
5. Select Integrations from the dropdown list.

6. Click the Calendly icon and paste the previously copied API key, then click Submit.

To remove your Calendly account integration:
1. From the Kicksite dashboard, click your username at the top right corner.
2. Select Integrations from the dropdown list.

3. Click Remove on the Calendly icon. Your Calendly integration will be immediately removed.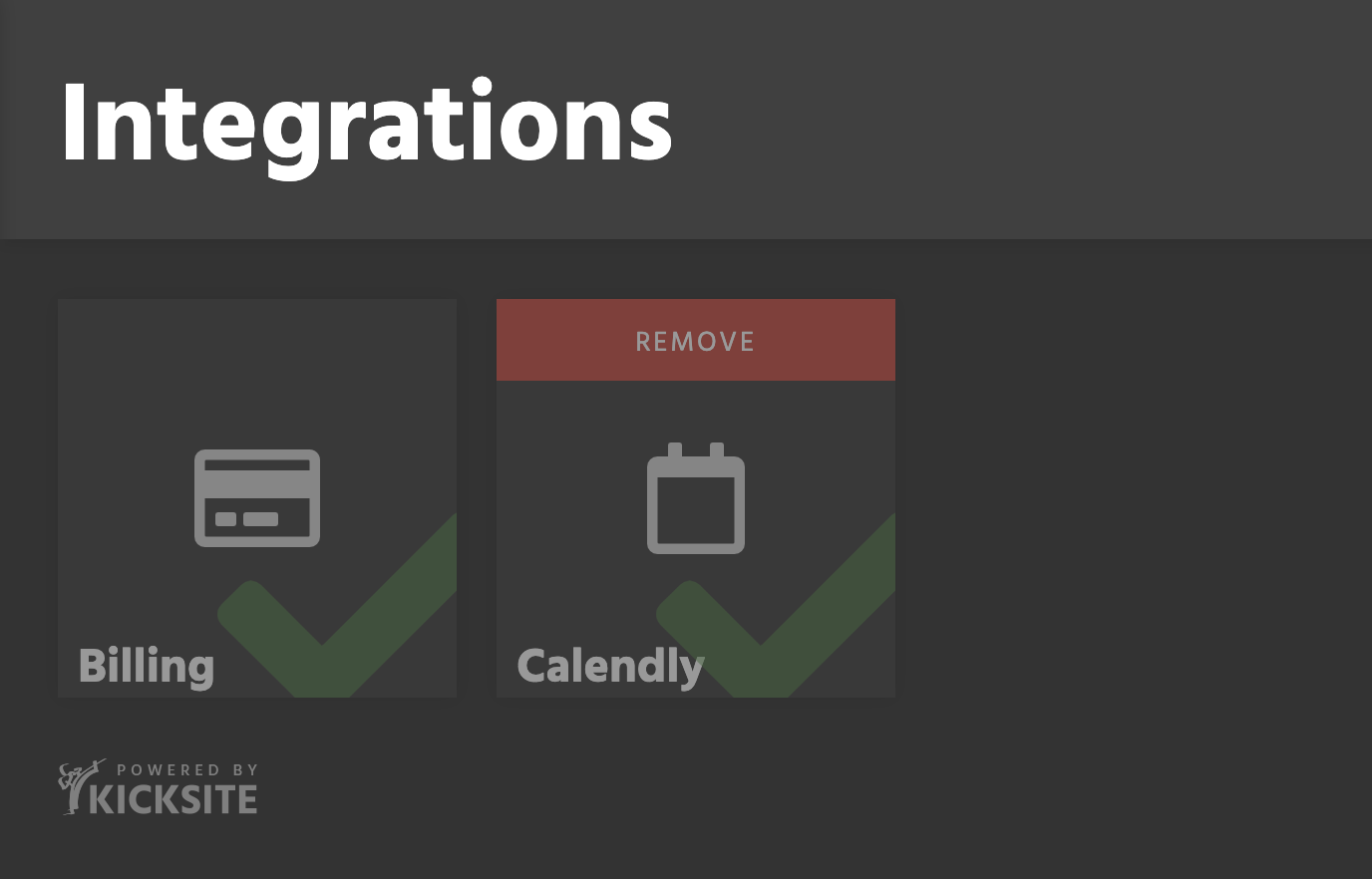 For more information, visit Calendly.
What's next?
After you integrate your Calendly account with your Kicksite account, find out: