How to Embed Your Calendly Calendar on Your Website
Calendly allows you to embed your calendar on your website for easier access and convenience to customers.
To embed your Calendly calendar on your website:
1. Log into your Calendly account.
2. On the Event Types page, find the event you want to embed on your website.
3. Click the gear icon and choose Add to Website.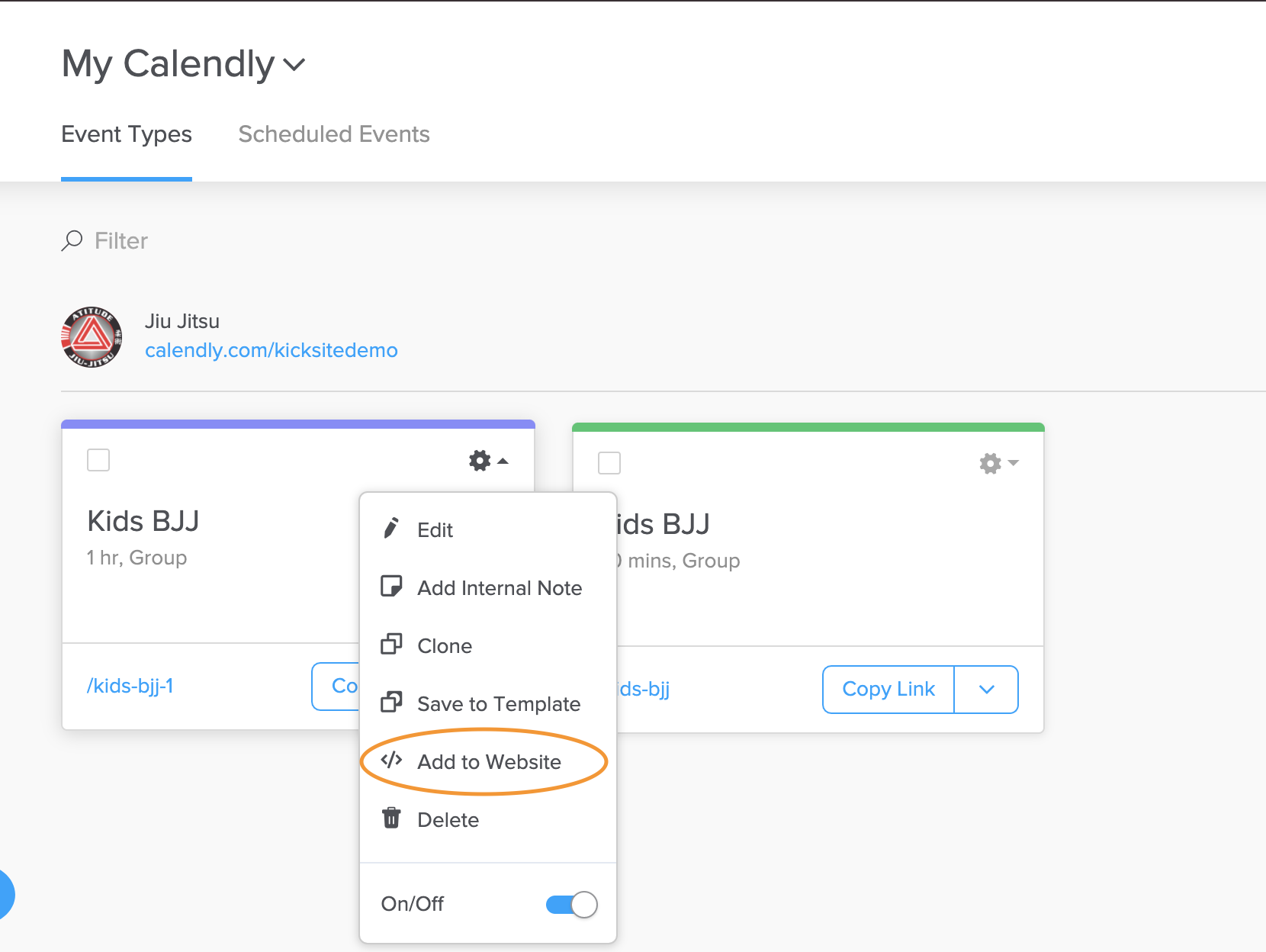 4. Choose the style — Inline Embed, Popup Widget, or Popup Text.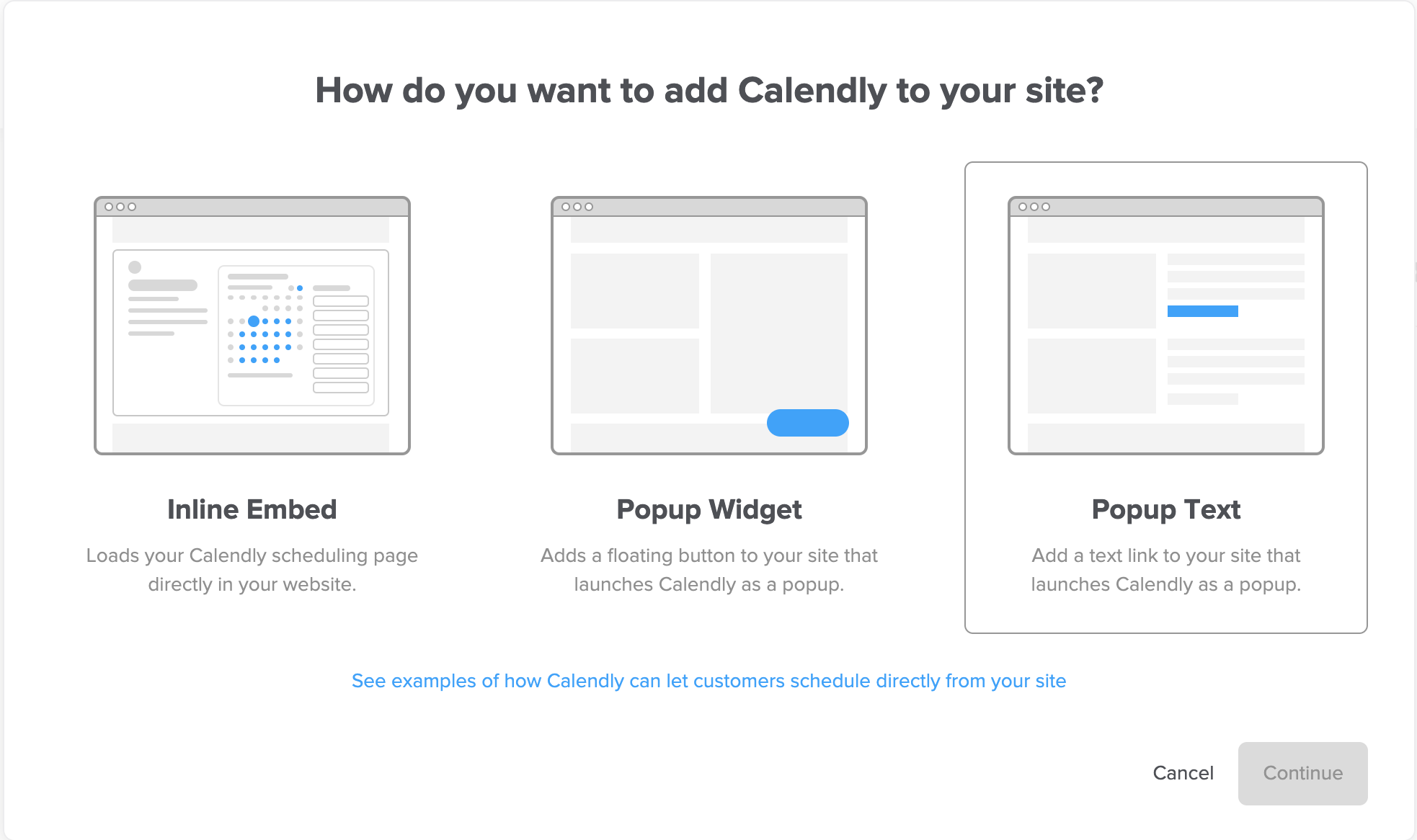 5. Click Continue.
6. If desired, select different options in the left panel (the options available depend on which type of style you choose).
7. Click Copy Code.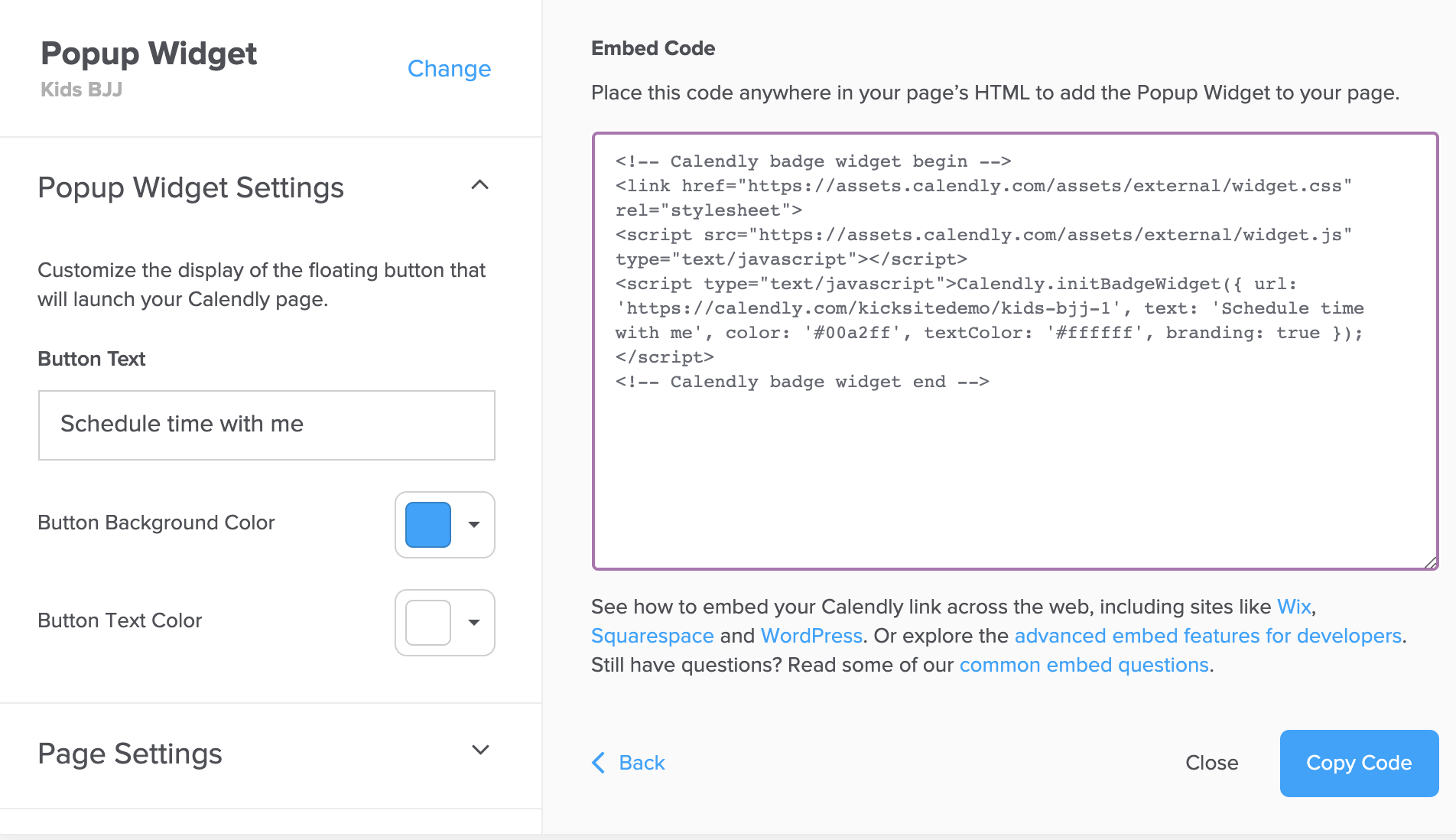 8. Send the copied code to your webmaster or paste the code in your website code.
For more information, visit help.calendly.com