How to Connect Calendly to an External Calendar
Calendly allows you to connect external calendars such as Google Calendar, Exchange, and iCloud.
Click the following link to watch the video on setting up Calendly to integrate with Kicksite.
First steps
Before you can connect to an external calendar, you need to first create a paid account at Calendly. You also need to integrate your Calendly account with Kicksite.
To connect Calendly to an external calendar:
1. Log in to your Calendly account and click Account in the menu bar.
2. Select Calendar Connections from the drop-down list.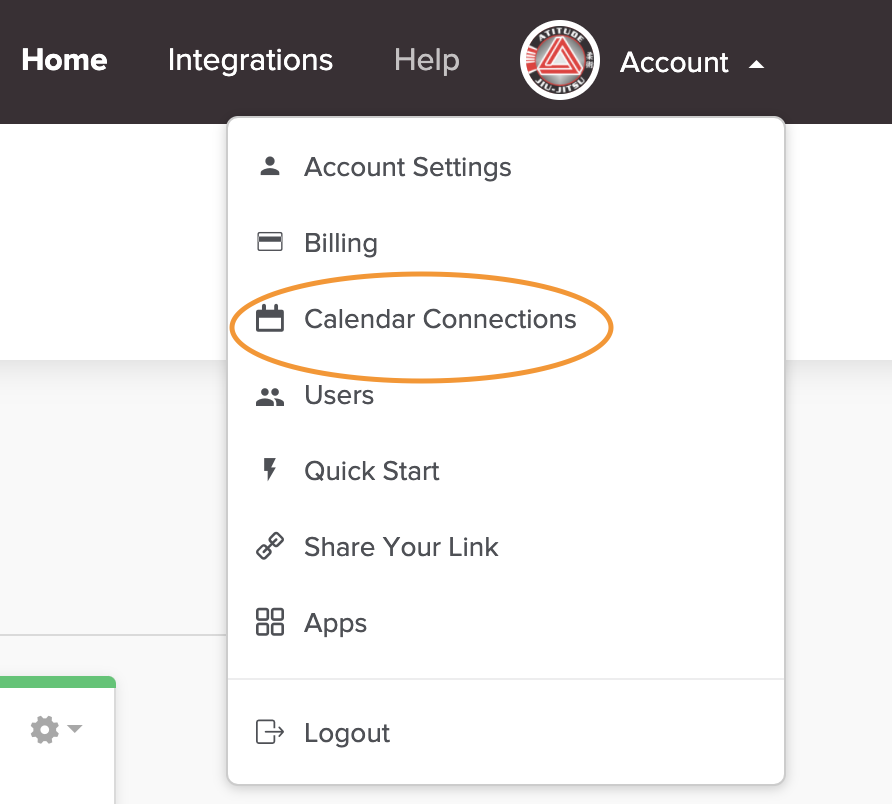 3. Click Add Calendar Account.

4. Select the calendar service you would like to connect to.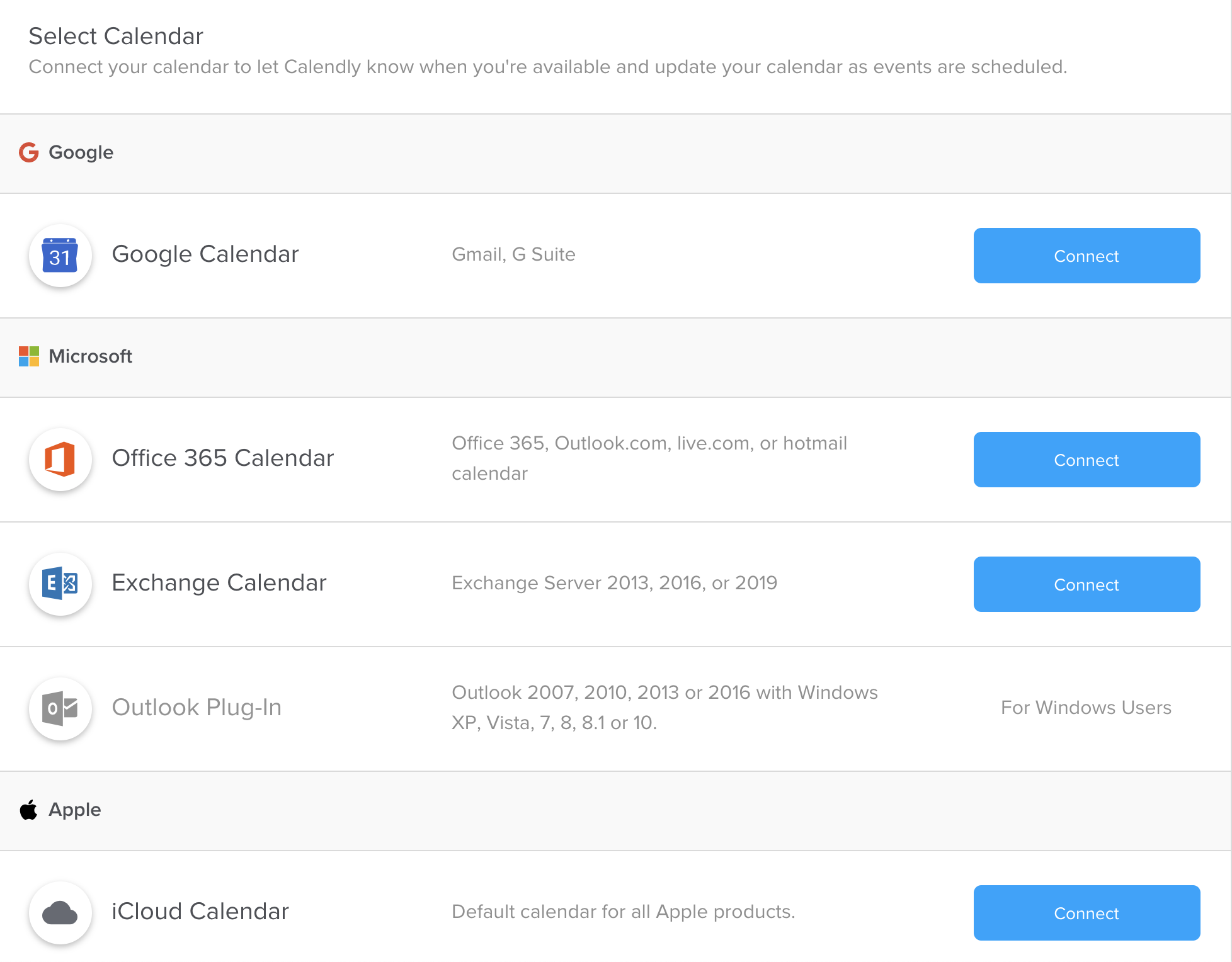 5. Sign-in with the appropriate credentials and click Connect.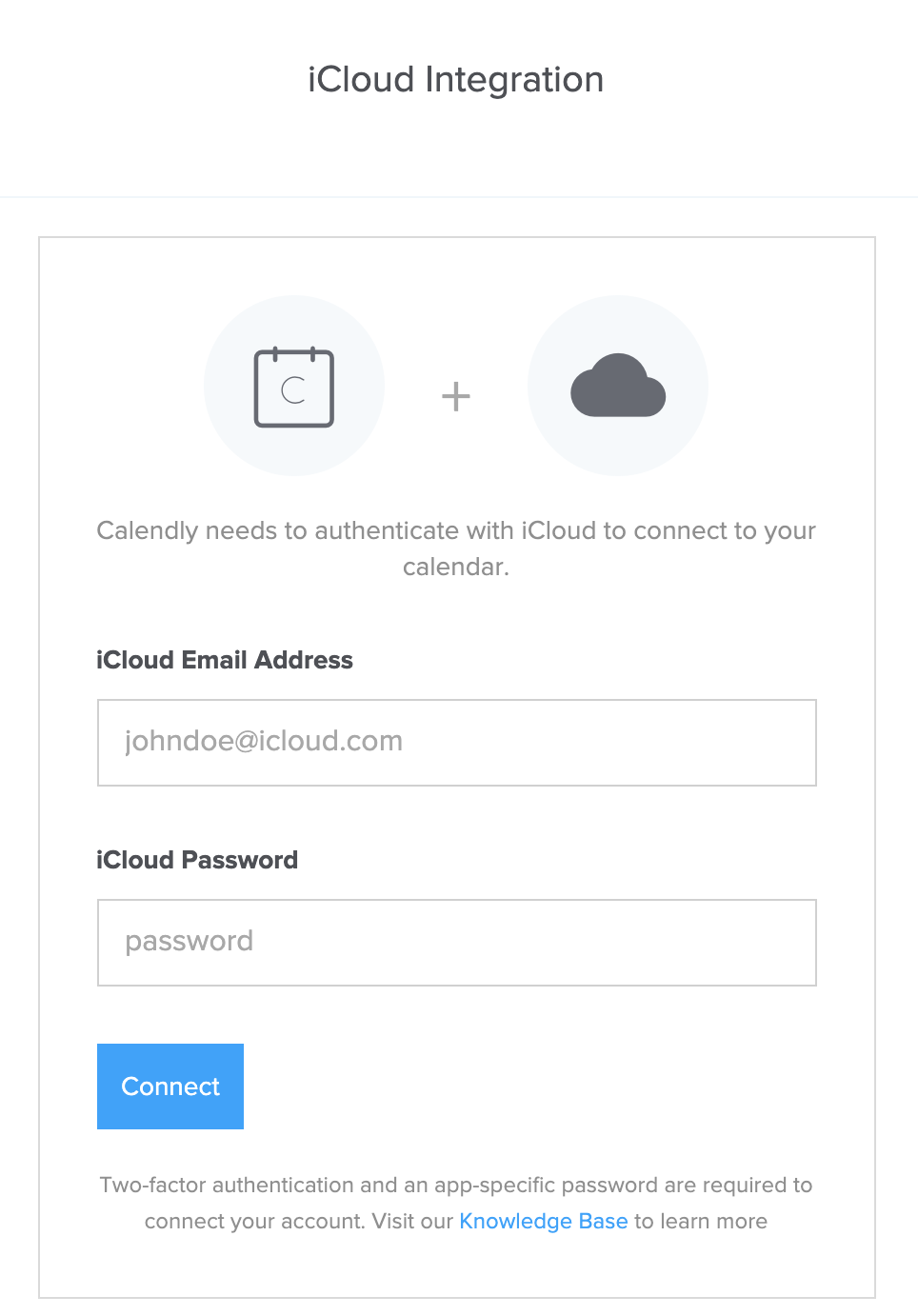 For more information, visit help.calendly.com.
What's next?
After you connect your Calendly account with your external calendar, find out: