How Do I Print Address Labels?
If you need to print out address labels of student addresses, you can do that from the Student List.
To export address labels:
1. Click Students in the left panel, and then click List.
(If needed, you can export address labels for inactive students or frozen students; click Inactive or Frozen on the status bar, respectively.)
2. Click the Address List button at the top of the Student List.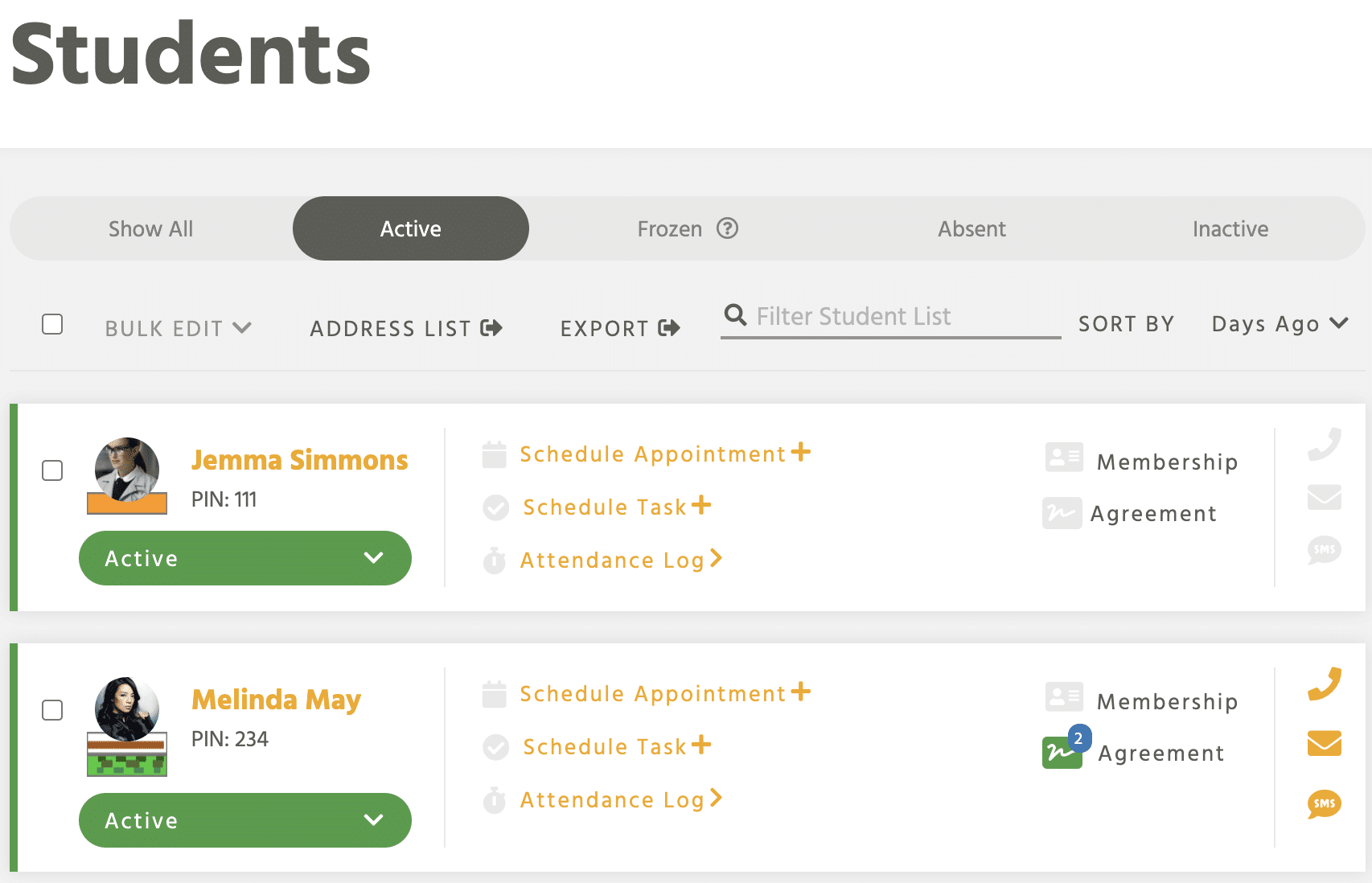 3. Click the Export Labels link.
4. (Optional) If you want to create address labels only for specific students, select the check box(es) next to the chosen student(s).
5. Select the correct type of label from the drop-down list. (Check the label packaging to find out which label to select.)
The drop-down list contains several Avery labels and an envelope option.

6. Click the Export Labels button. A PDF of the student names and addresses downloads.
7. Open the exported PDF in Adobe Acrobat or a PDF viewer.
8. Load the label sheet(s) into your printer.
9. Print the exported PDF file.