Creating a New Program
A program is a way to group students together who are using the same belt ranks. Programs are useful for tracking attendance, current rank, and promotion history. As well, a program can help track attendance for a class that doesn't have belt ranks (for example, a fitness or cardio kickboxing class).
To add a new program:
1. Click Quick Links in the left panel, click Settings, and then click Program Settings. Alternatively, click the username at the top-right corner of the screen, and click Settings. At the top of the page, click Programs.​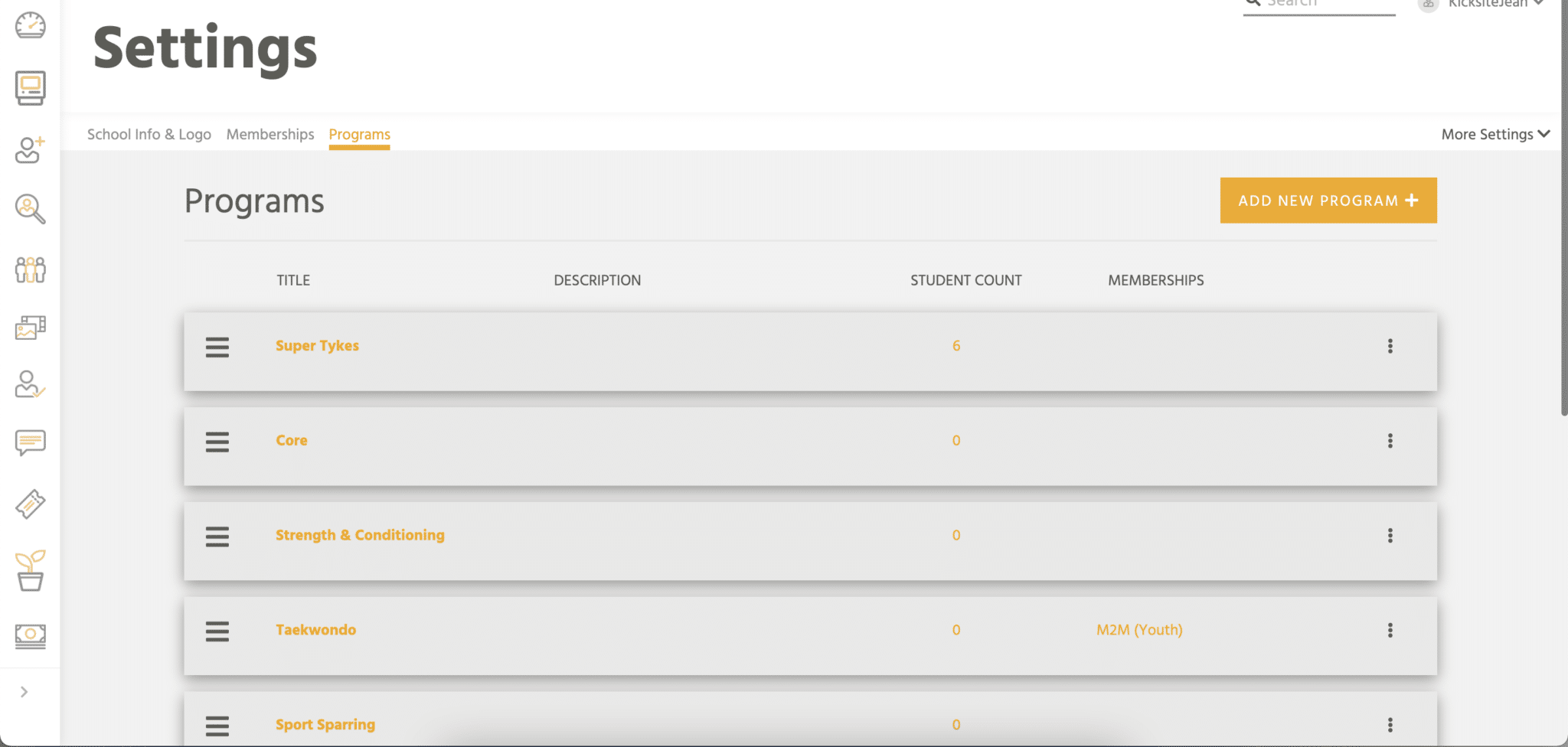 2. Click the Add New Program button.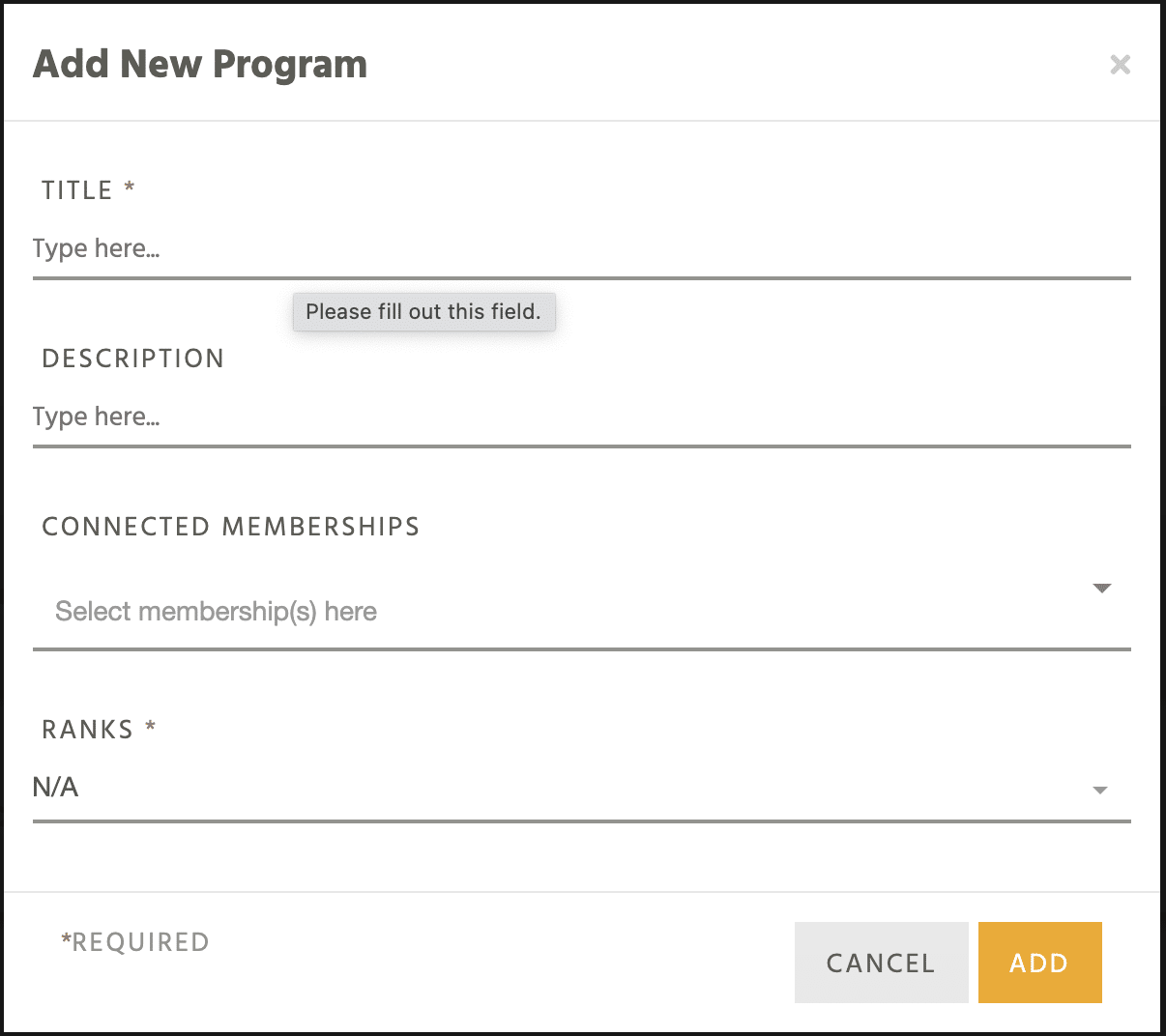 3. In the Title field, enter the name of the program.
4. (Optional) In the Description field, type a brief description on the program.
5. (Optional) In the Connected Memberships drop-down list, select the desired memberships. (Note: You can add memberships later if you don't yet have memberships added. Here's how to add memberships.)
6. From the Ranks drop-down list, select which ranks to use for this program:
N/A: Select N/A to create a program with no ranks. Examples include a Fitness, Yoga, or Cardio Kickboxing program.
Custom Ranks (This program will have a custom set of ranks): Select this option if you want to create a program and customize each rank. By default, this creates a program with one rank, N/A, as a starting point. You then can add and customize all ranks in the new program. (See the article on how to add and customize ranks.)
Copy ranks from [Program]: If you already have at least one program created, you can copy the ranks from the other program by selecting the desired program. This can be helpful for creating programs that share the same ranking structure. (For example, a Kids Martial Arts and Teens & Adults Martial Arts programs that use the same belt ranks.)
7. Click the Add button.
What's next?
After you add a program, you need to create custom belt graphics for each of the ranks in the program.