BizBuilders give you the ability to create lead capture forms for prospects, drop-in form for visiting athletes who want to train in your gym, and even highlighting events and specials you may offer.
How to create a BizBuilder Form:
*A note before beginning: If you're looking to add profit items to your form, be sure to create them first in your Inventory. To do this, from within Kicksite click Inventory at the top right corner.
1. From the dashboard or from within Kicksite, click on BizBuilders.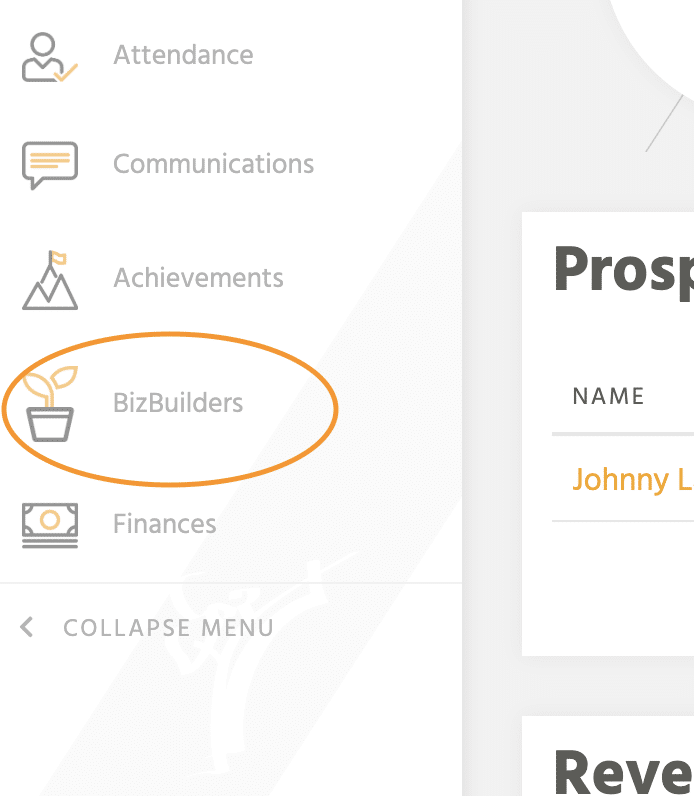 ​
2. Hover over Forms and select New Form.
​
3. Give a title to the form you're creating in the Name field.
4. Add a description to explain what packages or specials you're offering.
In the Description box, you can type and format text, as well as add images.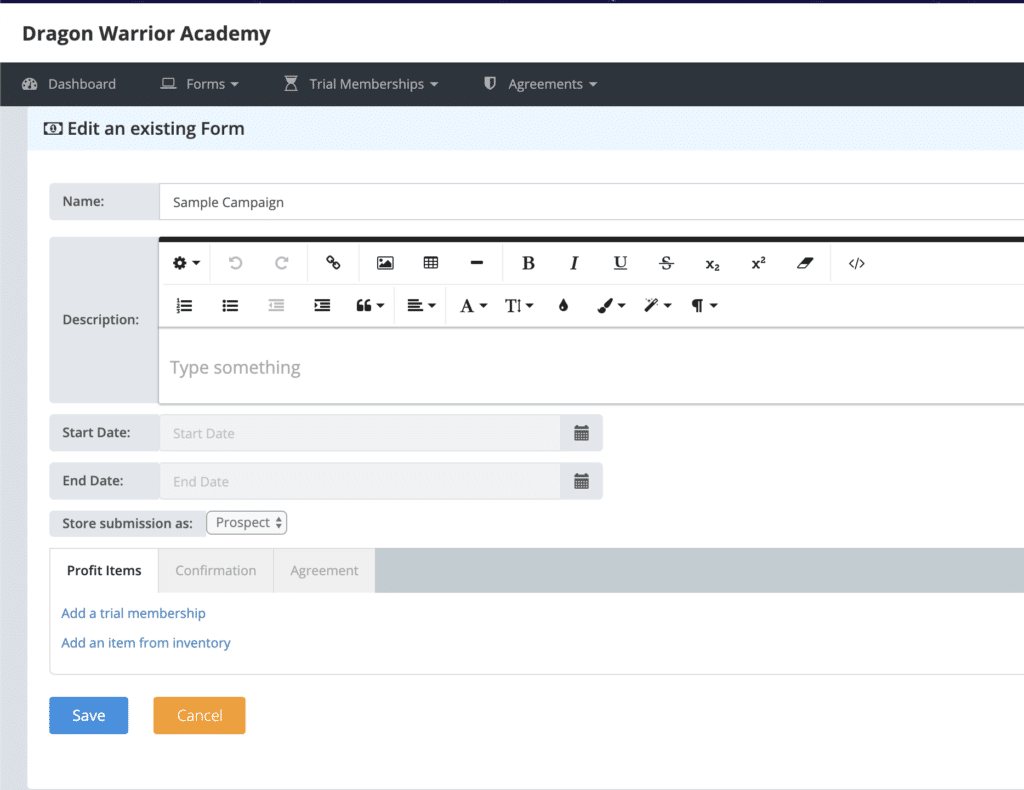 ​
5. Select a start date for this form to begin accepting sign-ups and purchases.
If the offer is ongoing, you may leave the start and end dates blank to always accept submissions.
Set the end date if the event or offer is only for a limited time.
6. From the Store Submission As list, choose if those who sign-up through this form will be stored as a Contact or a Prospect.
A prospect is a lead who has the potential of becoming a student.
A contact is a student that's already in the system, the parent or guardian of a student, classmates of the student who you may want to market to later, etc.
​
7. Under the Profit Items tab, select the profit item from a list of your inventory list.
If the item you are searching for is not available, you will need to create the items in the inventory list. This can be created by going back into Kicksite and clicking Inventory in the top right corner next to Employees and Settings.
8. After the item has been selected, choose an option from the Payment Reason list.
9. Click Add Another to add more options.
​
10. Click the Payment tab to choose if you would like to:
Process a payment immediately.
Generate an invoice.
Do not process a payment or an invoice (best for free offerings like an intro class).
​
11. Click the Confirmation tab. Click the checkbox at the top of the section if you would like the system to send the admin email address on file an email alerting you of new sign-ups.
12. Choose where you would like to redirect the new sign-up when they hit submit:
Send them to a specific website.
Redirect them to a simple landing page with a customized message.
​
13. Select if you would like to send the new sign-up a confirmation email.
Note: this email can be used to brief students on what to expect or have prepared before coming in for the event or their first class.
​
14. Click the Agreement tab and select an agreement (if applicable) from the Add an Agreement list if you would like to add a wavier on the form.
​
15. Click Save to create the new form.
16. To see the new form, click the View Landing Page link.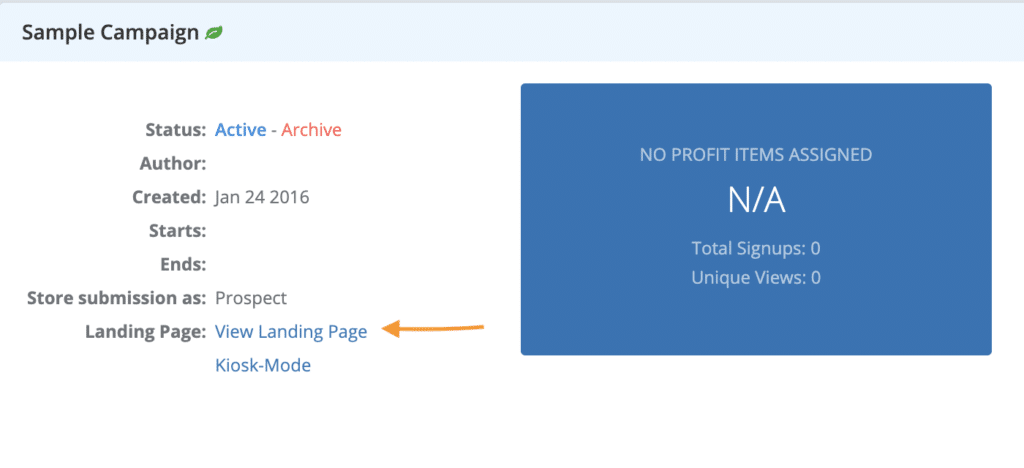 17. If you would like to share a link to the landing page, copy the URL for the page.
This URL can be pasted in an email or on social media for more visibility.