How to Add an Agreement to a Student or Family
Adding a new agreement to an existing student is just as easy as setting up a new membership.
Click the following link to watch the video about adding an agreement to a student.
To add an agreement to an existing student or family:
Search for the student you want to send an agreement to. (Optional) you can also search for a family to send an agreement to.
On the profile, click the Agreements tab.
Student: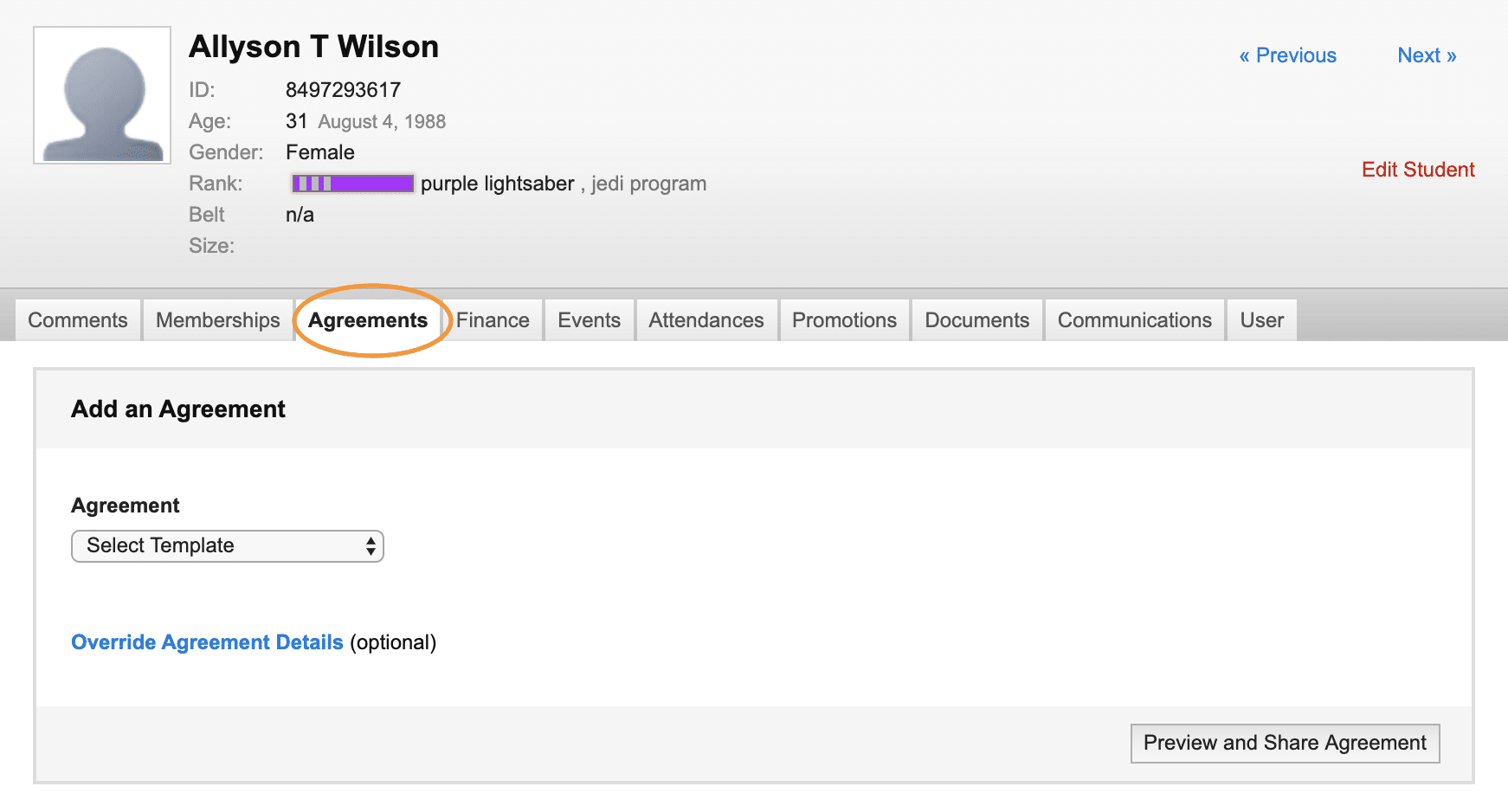 Family: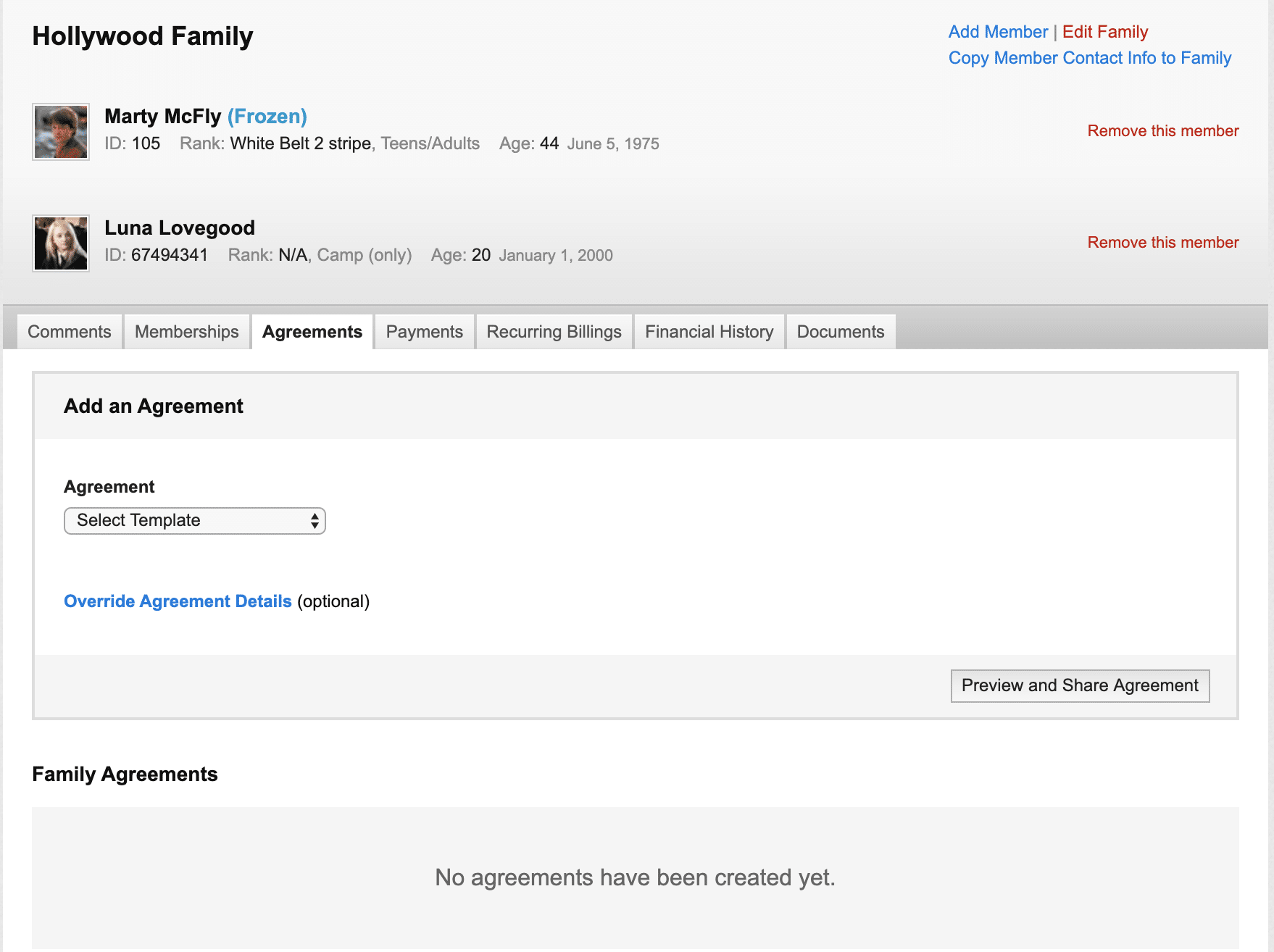 3. Select the drop-down list to choose the agreement template you would like to use for this student.
4. (Optional) You have the ability to override the agreement details before sending the agreement to the student. You can change:
Name
Birthdate
Address on the agreement
Membership or payment option
Note: This override will only change the information for an agreement on an individual student and will not affect the original agreement template.
5. After you have selected the correct template and made any necessary changes, click Preview and Share Agreement. A preview of the agreement will appear.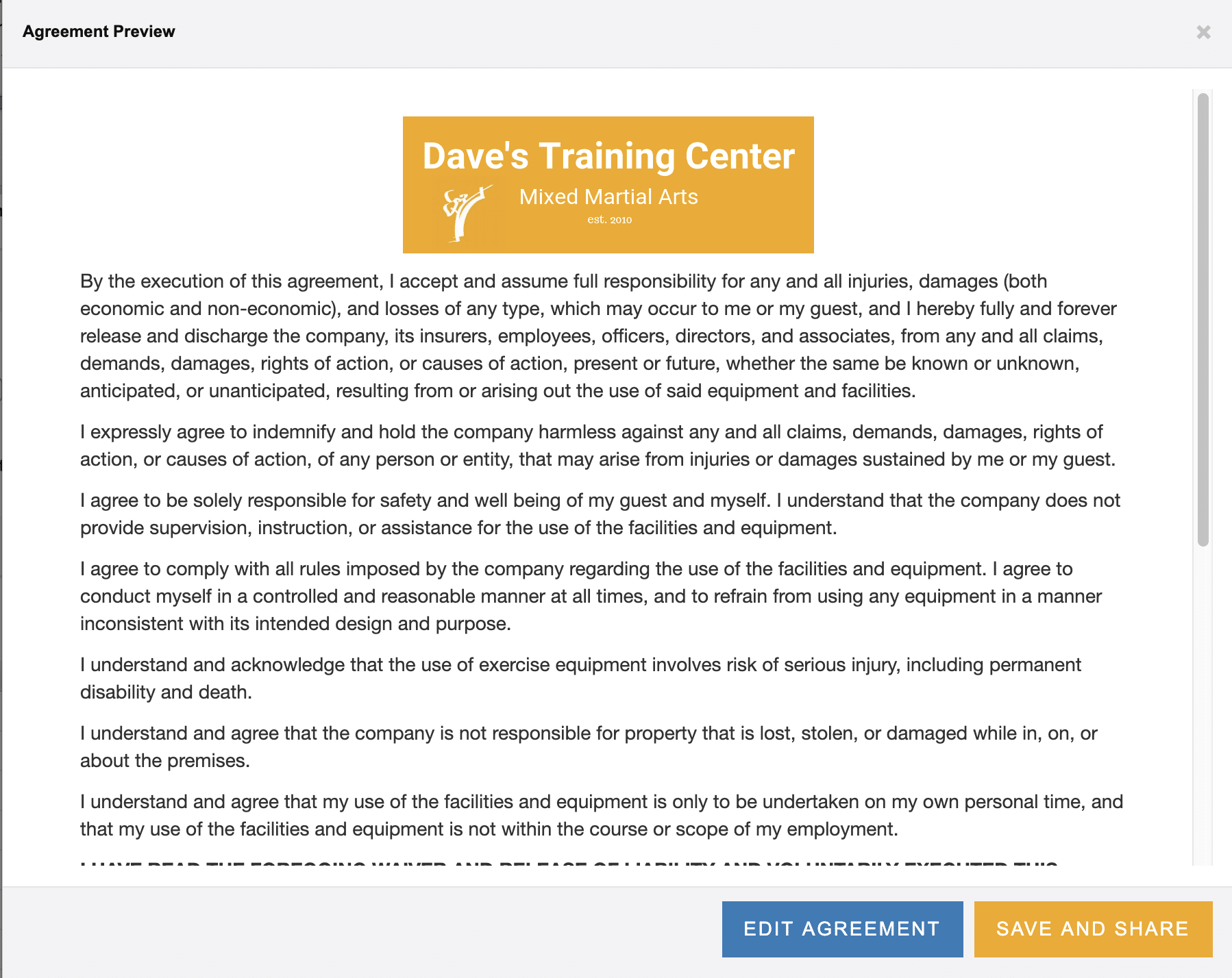 6. If you need to make last-minute adjustments to the agreement, you can click within the preview window or on the Edit Agreement button.
7. When you have confirmed that the agreement is to your liking, click Save and Share.
Note: When the student signs the agreement, the date is automatically added.
Agreement sharing options:

Copy and paste the link into a new window for the student to sign while at school.
Email a copy of the agreement to the student for them to sign.
Text the student a link that they can use to sign the agreement on their mobile device.
Print a hard copy of the agreement.
Create a PDF of the agreement.
Note: A copy will be stored in the student's profile and the agreement will be updated when it is signed.