Click below to watch the video or scroll down for instructions.
To Add an Agreement to a Prospect:
*Before adding an agreement to a prospect, be sure to create the agreement in the BizBuilder section. To learn how to, see here.
1. From the dashboard, click Prospects, then Add New Prospect. From within Kicksite, click Prospects, then New Prospect.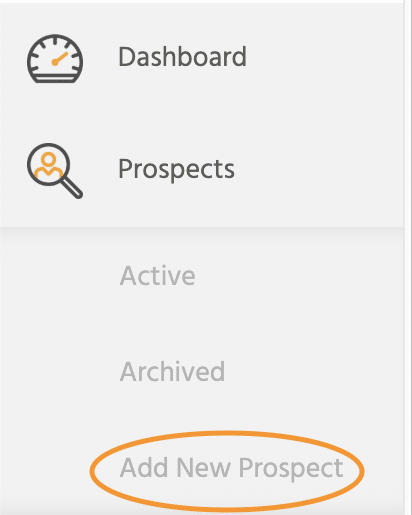 2. Toward the bottom of the page, click the link that says Add Agreement- Optional, and the section will expand.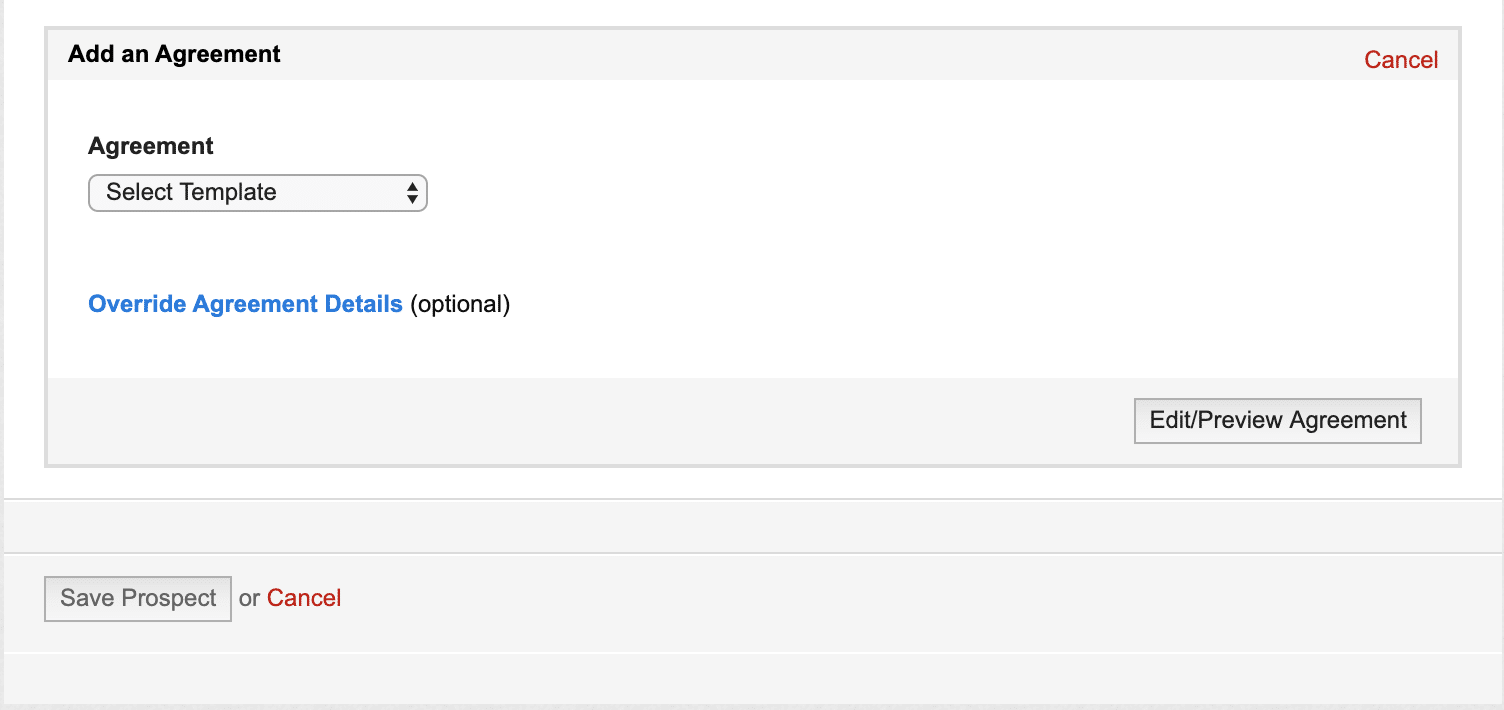 3.  From the Select Template drop-down, click the appropriate template.
4. (Optional) You have the ability to Override the Agreement Details before sending the agreement to the student. You can change:
Name
Birthdate
Address on the agreement
Note: This override will only change the information for an agreement on an individual student and will not affect the original agreement template.
5. After selecting the correct template, click Edit/Preview Agreement. A preview of the agreement template appears.
​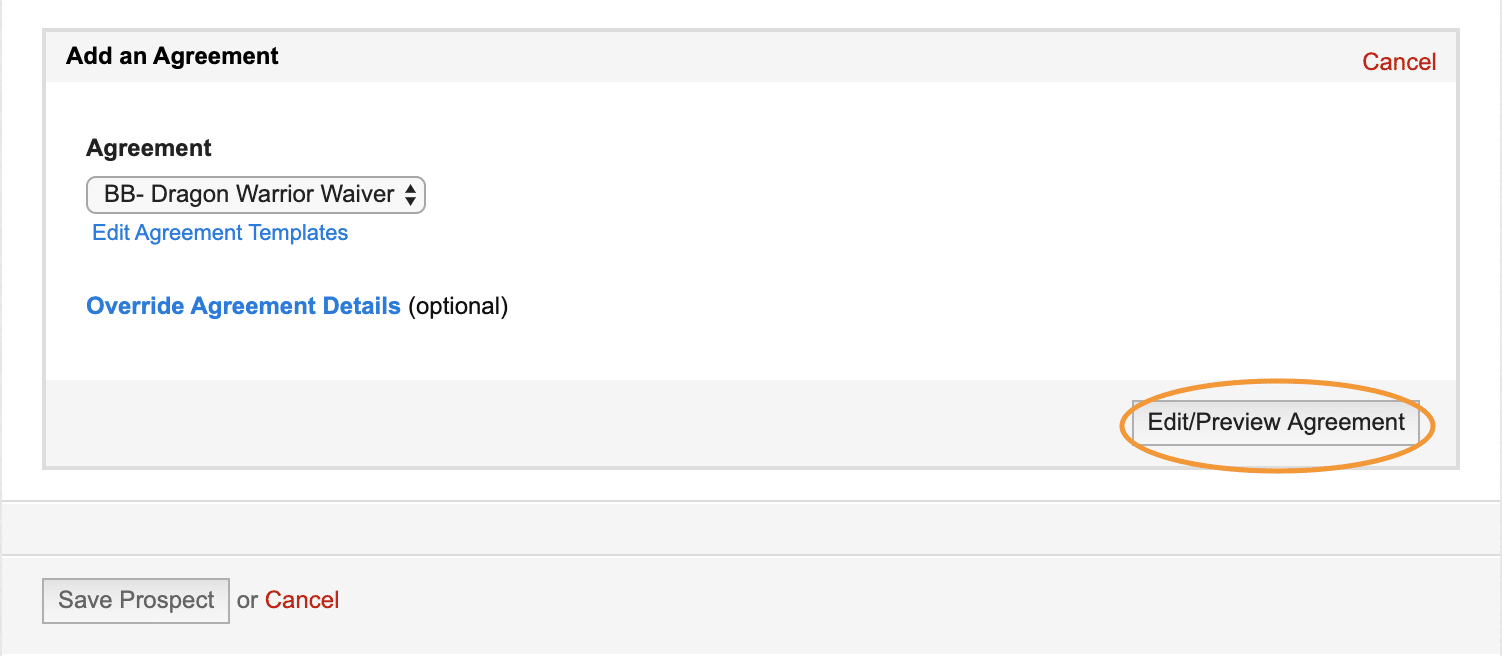 6. If you need to make adjustments to the agreement, you can click within the preview window or on the Edit Agreement button.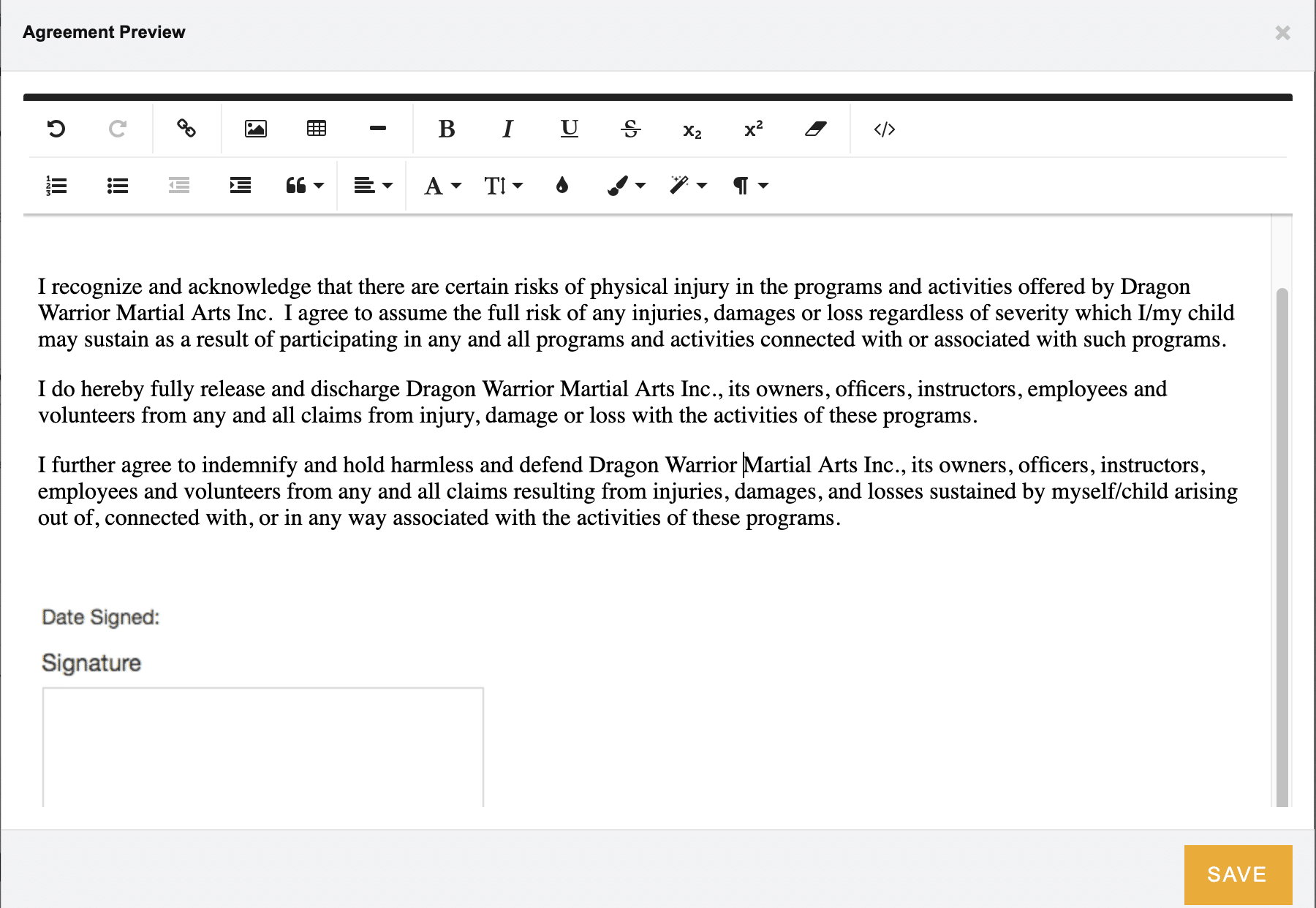 7. When you have confirmed that the agreement is to your liking, click Save and Share.
​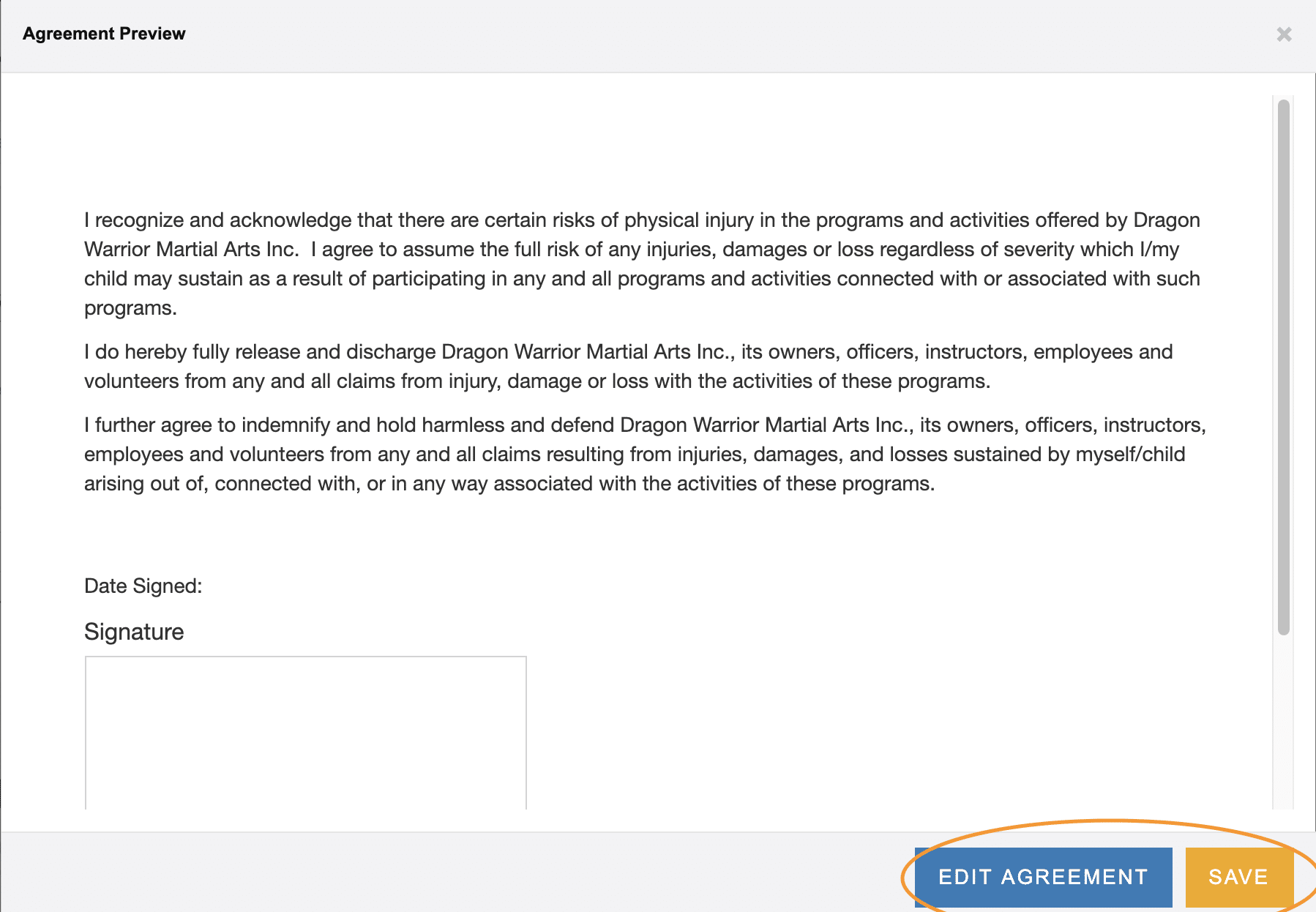 Agreement sharing options:
-Copy and paste the link into a new window for the student to sign while at school.
-Email a copy of the agreement to the student for them to sign.
-Text the student a link that they can use to sign the agreement on their mobile device.
-Print a hard copy of the agreement.
-Create a PDF of the agreement.
​
 After the agreement has been created, a copy will be stored in the prospect's profile.
The agreement will be updated once the prospect has added their signature.
​