How to Add an Agreement to a New Student
When you are signing up a new student, it is best to take care of everything at once. This includes generating an agreement. In Kicksite, you have the option to add an agreement when you create a new student.
Click the following link to watch the video on adding an agreement to a new student.
First Steps
Before adding an agreement to a student, be sure to create the agreement in the BizBuilder section. To learn how, see how to create an agreement.
To add an agreement to a new student:
1. On the left panel, click Students, and then click Add New Student. From within Kicksite, click Students, and then New Student.
2. Enter the new student's name, contact information, program and rank, and other details as usual. (Find out how to create a new student.) When you reach the Add Agreement section, click the Add Agreement link.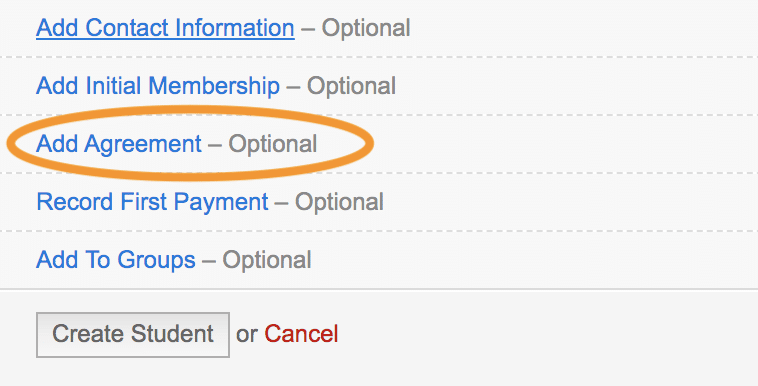 3.  Click the drop-down list and select the appropriate agreement template.

4. (Optional) You can override certain agreement details before sending the agreement to the student. You can change (or add):
Name
Birthdate
Address on the agreement
Membership pricing or payment options
Note: This override will only change the information for an agreement on an individual student and will not affect the original agreement template.
5. After selecting the correct template, click the Edit/Preview Agreement button. A preview of the agreement template appears.
6. If you need to make adjustments to the agreement, you can click within the preview window or on the Edit Agreement button.
7. When you have confirmed that the agreement is to your liking, click Save and Share.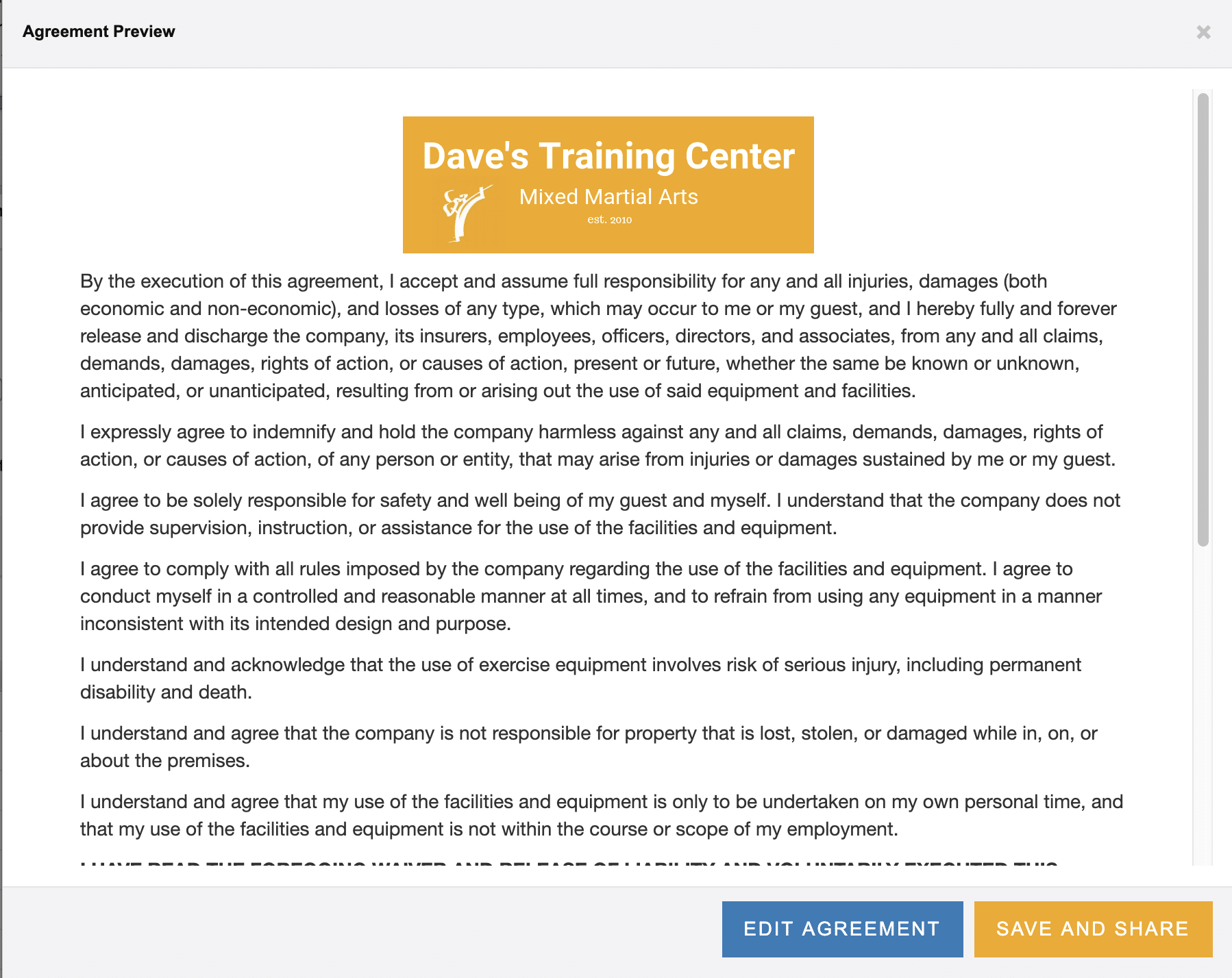 8. A pop up will appear and ask if you would like to send the unsigned copy to the student for them to sign.

9. Click Yes to send the student a link that allows them to view and sign the agreement. (Clicking No keeps the unsigned agreement in their profile, and you can choose to send it at another time.) You can send the link via:
Email
SMS (text)
Print a hard copy
Download it as a PDF
Open it in a new window for them to sign while they are sitting with you.
After the student signs the agreement, either through writing or by checking the agreement box, the new signed copy will automatically be saved under their student profile.