Trial Memberships allow your prospect to easily choose a class they are interested in.
Adding a Trial Membership to a Prospect:
From the dashboard, click Prospects, then Active. From within Kicksite, hover over Prospects and click Active Prospects.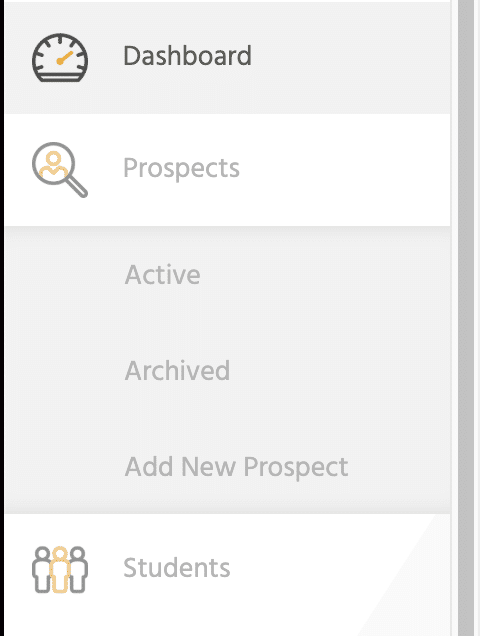 ​
2. Find the prospect you want to add the trial membership to.
3. Click on the dropdown menu directly underneath the prospect's name and select trial.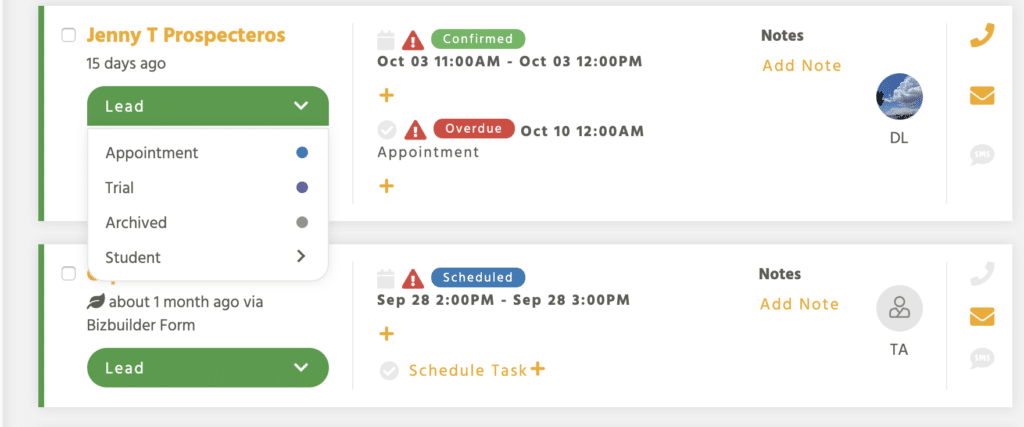 ​
4. In the pop-up menu that appears, you can set the trial end date or number of attendances allowed for this trial membership.
The membership will end when the trial period hits the end date.
OR the prospect attends the set number of attendances.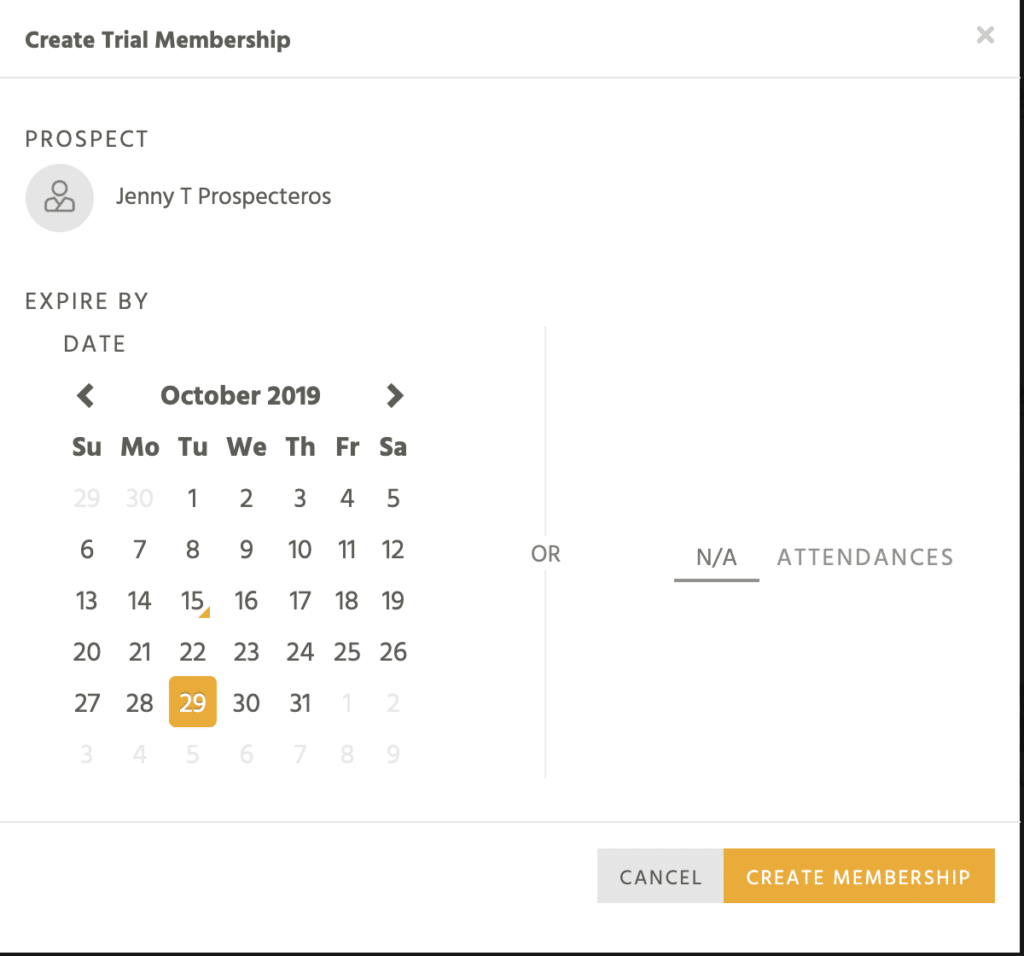 5. Once the terms are selected, click Create Membership.​
6. The page will redirect to the Prospects page and the trial membership will be added.
​
To learn how to add Trial Memberships from your website or social media, check out our Biz-Builders!Read More